City Promises Full Investigation into Death of Two Toddlers in the Bronx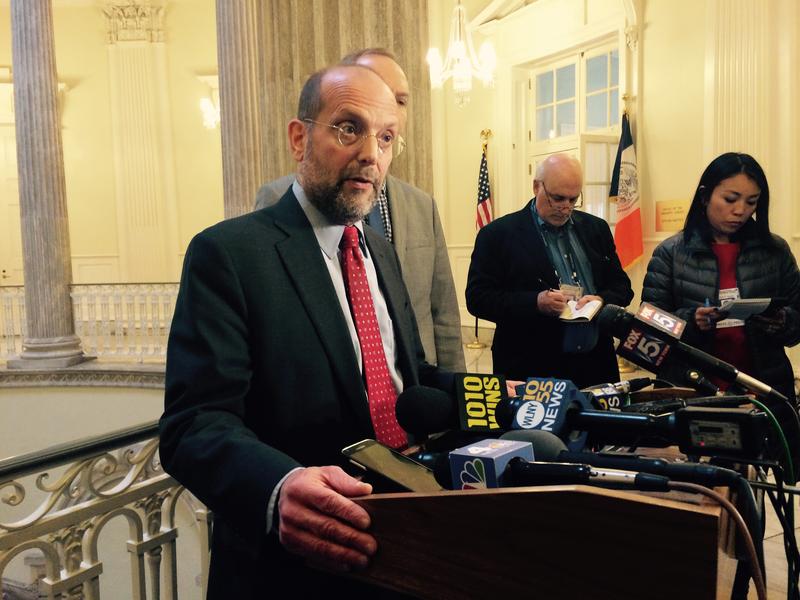 New York City Mayor Bill de Blasio said the city is conducting a "full, rigorous" investigation into a radiator malfunction that led to the deaths of two toddlers in an apartment in the Hunts Point section of the Bronx.
At City Hall on Thursday, officials described an incident with the radiator's valve, which released a large amount of steam, severely burning the girls, ages one and two. "What we know so far suggests an extraordinary and unprecedented accident," the mayor said. "No one that I've talked to so far in any agency has ever seen anything like this."
The children and their parents were placed in the apartment on Hunts Point Avenue by the Department of Homeless Services. It was a so-called "cluster site," a private unit contracted by the city to house homeless families. In January, the city pledged to phase out the cluster site program by 2019 because of the expense of the units and poor conditions reported in some of them.
The apartment in question had been inspected by multiple agencies, including the Monday before the radiator malfunctioned. Officials also said the apartment building's boiler was relatively new, and an inspection the day after the incident turned up no issues.
WNYC's Mirela Iverac and WNYC's Brigid Bergin spoke with host Sean Carlson about how the city is responding to the tragedy.