Mayor Calls Lt. Gov. Candidate Hochul a 'True Progressive'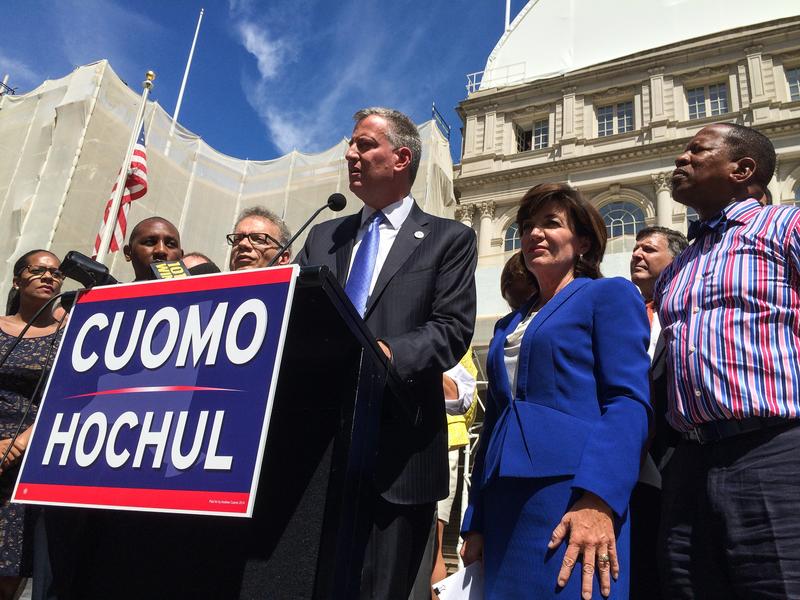 The mayor and city council speaker are offering a full throated endorsement of Kathy Hochul for lieutenant governor, a candidate they're calling a "true progressive."
At a news conference at City Hall, Mayor Bill de Blasio said he hopes with Hochul's help, Albany will pass campaign finance reform and the Dream Act and raise the minimum wage.
"Kathy's going to be a crucial part of those victories. It's time for a progressive agenda that permeates the entire state of New York, nothing could be better for the city of New York," he said.
Mike Boland, the campaign manager for Zepher Teachout and Timothy Wu, disagreed with de Blasio's assessment. "I have great respect for the mayor, but he's completely wrong if he thinks she's a prorgressive," Boland said. "She's not a real progressive and New Yorkers know that, and the mayor knows that."
Hochul was elected to Congress in a special election in 2011, but lost re-election in 2012.