Four Ways to Understand Bridgegate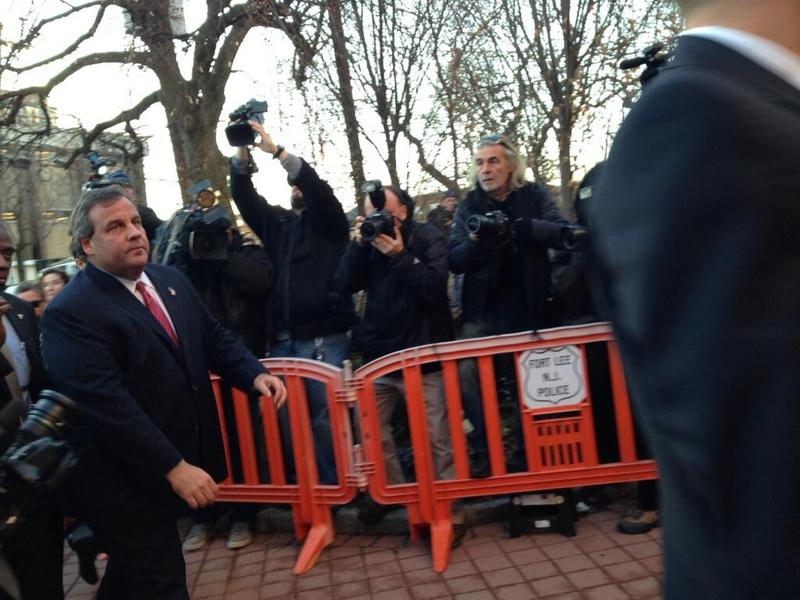 Update: New documents have been released by the legislative committee investigating the George Washington Bridge lane closures.
By the end of the day on Thursday, a state governor and 2016 presidential contender had admitted to being "blindsided" and "humiliated" by his staff, had personally apologized to a mayor in his state, and had fired a deputy chief of staff whose unearthed email exposed the extent to which the New Jersey governor's office had been involved in last year's inexplicable George Washington Bridge lane closures snarled traffic for a week.
It was a tough day for Chris Christie, and a dramatic one. As the story continues to unfold, let's pause to make sense of the four key takeaways so far:
1. Christie's claim that he was "blindsided" by his staff's emails was treated with skepticism in the press briefing room. If Democrats and even Republicans (privately) thought that his staffers were involved in the lane closures, then why didn't Christie? Christie says he has created a trusting, family like atmosphere in his office, and had no reason to believe — until this week — that he had been deceived by an aide.
2. One of the central figures in the scandal, Bill Stepien, is the ultimate Christie insider. He was campaign manager for Christie in 2009 and 2013, he worked the halls of the Republican Governors Association in November when Christie was elected chairman, and he was tapped by Christie both for a role with the RGA and to head the state Republican party. (Christie has now instructed him to step back from both positions.)
3. Christie says he's doing soul-searching — but he is not going to change. The subdued Christie at his "I'm sorry" press conference on Thursday is not necessarily indicative of how he will be in the future. When Christie's back is against the wall, as it was this week, he does long press conferences, takes all reporters' questions without getting testy...and then goes right back to his signature aggressive style the next day.
4. This scandal may prompt others to open up about Christie's alleged vengeful side. In the wake of Fort Lee Mayor Mark Sokolich's allegations of political retribution, Jersey City Mayor Steven Fulop has come forward to allege that after he declined to endorse Christie's re-election bid, the governor's office canceled several meetings with him. Are other Christie detractors now emboldened to tell their tales of gubernatorial revenge?