Matisse's Cut and Pasted Masterpieces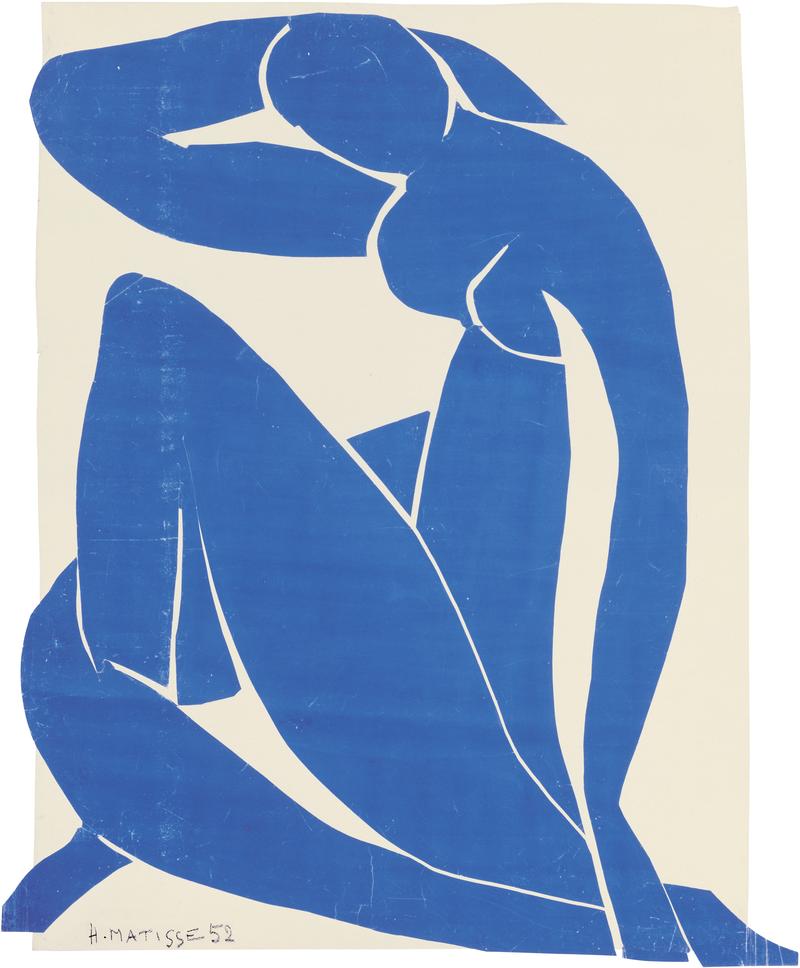 In the 1940s, French artist Henri Matisse was suffering from cancer. He had stomach surgery — but while confined mostly to a bed and wheelchair, he created a new art form.
Matisse used bright color to paint sheets of paper. He then cut them in different shapes and arranged them in compositions that formed a woman's body, or dancers or seaweed.
This late work is now pulled together in a new blockbuster show. "Henri Matisse: The Cut-Outs" opens at the Museum of Modern Art on Sunday, after attracting huge crowds at the Tate Modern in London. It includes about 100 pieces that he did until close to his death in 1954.
In this interview, Deborah Solomon, WNYC's art critic, said the cut-outs are innovative and fun.
"They really are about letting color dance. Liberating color from line, and form. The color contrasts are just so beautiful," she said. "If geometry and if color could fly, this is what it would look like."
Solomon explained the cut-outs are especially impressive because they were done in Matisse's last decade.
"No artist's late work is any better than this, certainly. He actually invented something new and something dazzling as he lay dying," she said.
The exhibit includes Matisse's "The Swimming Pool," a room-size work that was restored by MoMA over five years and is on view for the first time in 20 years.