The Math and the Man Behind the Chicago Cubs World Series Win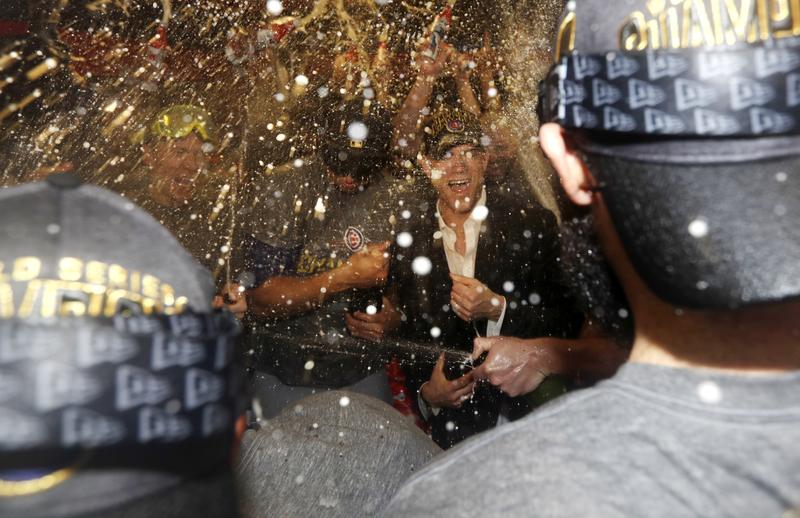 For the Chicago Cubs, 108 years of suffering are finally over. They beat the Cleveland Indians in dramatic fashion last night and claimed their first World Series title since 1908.
So how did they pull it off? Many are heaping praise on Theo Epstein, the Cubs' president of baseball operations. He's credited with delivering a title to the similarly jinxed Boston Red Sox back in 2004, and with this latest win in the bag, his reputation as a so-called "curse-reverser" is only growing.
Reporter David Leonhardt usually writes about politics for The New York Times, but he's also an avid baseball fan and a serious number-cruncher. He explains just how Epstein's methods help bring perennial losers to the top of their game.