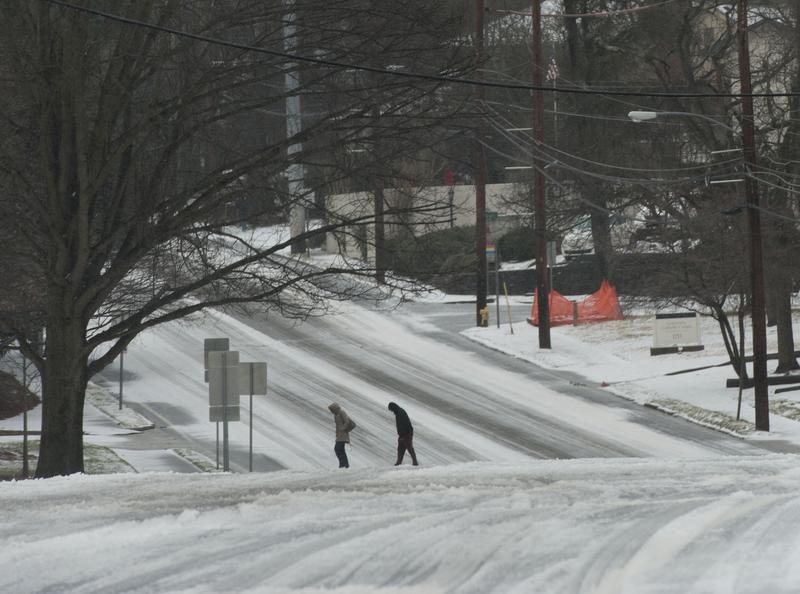 A massive winter storm is wreaking havoc on the South today and threatening to do the same in the Northeast over the next few days.
Ice and a nasty wintry mix is causing major problems in states from Louisiana to North Carolina, effectively shutting down roads, closing schools, and cancelling flights nationwide. According to reports, the sleet, snow and freezing rain has left more than 100,000 homes and businesses without power across the region.
To get a sense of how people are coping in three Southern states not used to this kind of winter blast The Takeaway turns to Joshua Stewart, Morning Edition Host for Georgia Public Broadcasting; Pat Duggins, News Director for Alabama Public Radio; and Kearns Little the co-owner of Little Hardware in Charlotte, North Carolina.