The Takeaway
Massive Oil Spill Reported Near Dakota Access Pipeline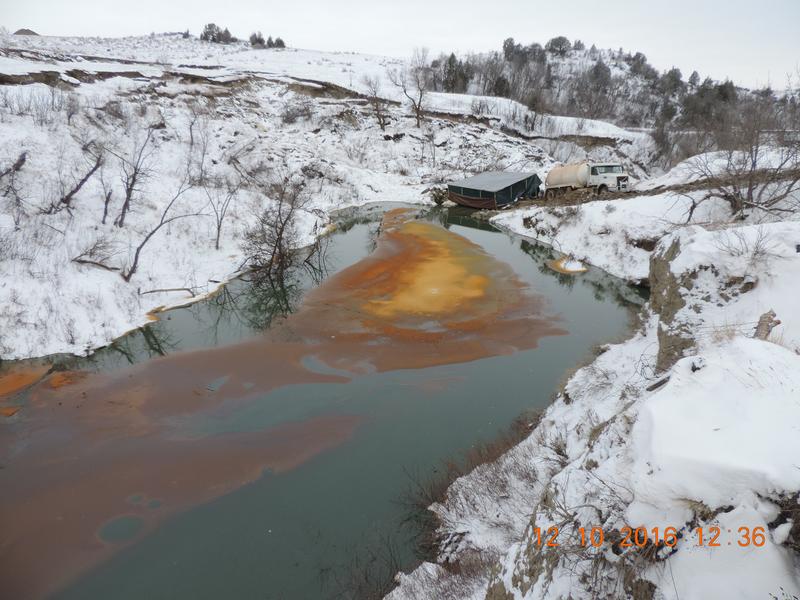 Click on the 'Listen' button above to hear this interview.
Earlier this week state, state officials in North Dakota discovered a ruptured oil pipeline in the town of Belfield. The Belle Fourche Pipeline has spilled over 180,000 gallons of oil into the Little Missouri River Tributary and a nearby hillside.
The spill occurred just 150 miles west of the site where protesters have been fighting construction of the Dakota Access Pipeline. True Companies, the Wyoming-based company regulating the pipeline, has clean-up crews on site, but the cause of the incident is still being investigated.
Leigh Paterson, a reporter for Inside Energy, gives an update on the oil spill, the backstory on the Belle Fourche Pipeline, and what this means for the Dakota Access Pipeline.