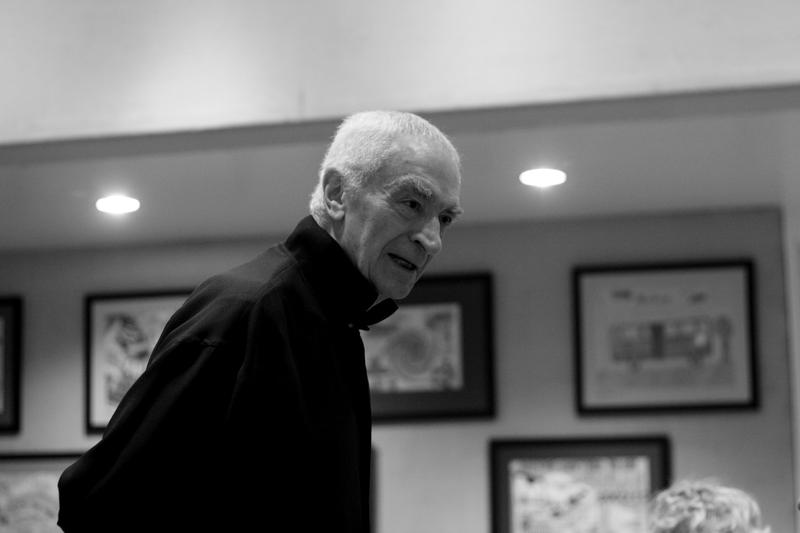 Massimo Vignelli, who designed the iconic New York City subway map, died Tuesday at his home in Manhattan. He was 83.
His version of the subway map — colorful lines against a white background, only a nod to geography — was in use for much of the 1970s, until the city replaced it in 1979. "We're very proud of it, we love it," Vignelli told NPR in 2011. "It's not a city map. It is a diagram of how to go from point A to point B." It lives on in the MTA's Weekender map.
A spokesman for New York's MTA said "Massimo Vignelli's contribution to improving the way New Yorkers find their way around the subway system is hard to overstate, and it will endure for a long time to come."
(MTA)
He also co-produced the New York City Transit Authority's legendary Graphic Standards Manual, which standardized transit signage and introduced Helvetica to the U.S. In that same NPR interview, he said: "When I came to New York, we brought the type along because it didn't exist at the time here. People say that I single-handedly turned this country into a Helvetica country."
He also used Helvetica in the signage he designed for Washington, D.C.'s Metro.
Vignelli created the logo for Bloomingdale's as well as the classic Helvetica lettering of the American Airlines logo.
And he designed furniture, housewares and, with his wife, clothing and jewelry. Much of his work is on permanent display in the Museum of Modern Art. In 2008, Vignelli donated his design archive to the Rochester Institute of Technology.
"I like design to be semantically correct, syntactically consistent, and pragmatically understandable," reads a statement of his on the Vignelli Associates website. "I like it to be visually powerful, intellectually elegant, and above all timeless."