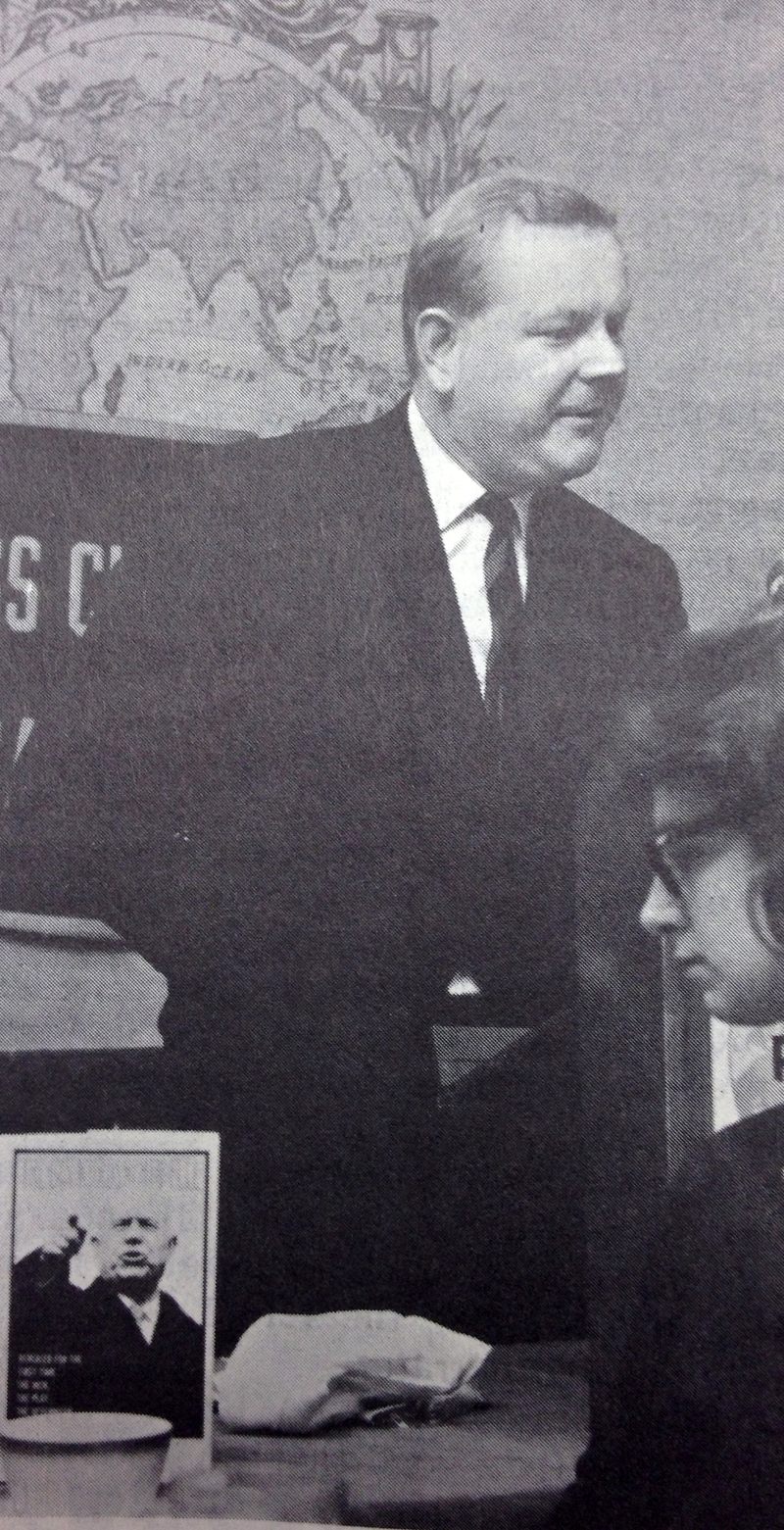 This episode is from the WNYC archives. It may contain language which is no longer politically or socially appropriate.
From card catalog: Martin Page, former journalist and English author, speaks about his book "The Day Khrushchev Fell" [sic]. He discusses Soviet politics and social life, and the problems and the dangers that prevent the meeting of the Russians and tourists. Questions and answers follow.

Page discusses life in the Soviet Union, the division between Russians and Westerners. The life of the Russian citizen. Compares the situation there to the situation in Vietnam. Reporters who just stay in hotels.

Host introduces some members of the audience.

Questions: Opinions on Southeast Asia/Quiet American? Graham Greene has the roles reversed. He came back from Vietnam more pro-American. A line for Communist containment? A few details about the book? Soviet concept of "culture," reaction to Khrushchev pounding on the table with his shoe? A freeze of cultural exchange between Russia and the US? Impact of the lack of an Industrial Revolution there? Russia is still very much a peasant city. Any change in the press? Main ambition is to not have any trouble with the western press. State of Georgia?
Audio courtesy of the NYC Municipal Archives WNYC Collection
WNYC archives id: 70932
Municipal archives id: T719