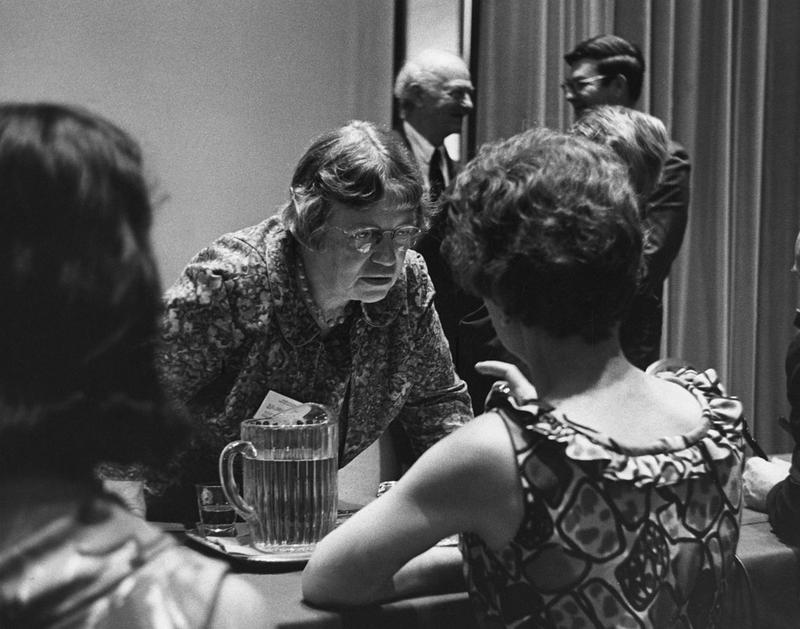 This episode is from the WNYC archives. It may contain language which is no longer politically or socially appropriate.
Talk to: Annual Meeting of Federation of Protestant Welfare Agencies.

Dr. Margaret Mead speaks about the "family" . She says it is the toughest social structure and has calamities. Speaks abut the work different agencies do says they should all be co-ordinated. Speaks of these agencies in connection with families. Says in the modern family there is no place for the post adolescent girl or boy and this leads to many problems. Says programs of this sort should deal with this problem. It must give children a place to stay away from home. We must also have a different attitude toward grandparents. We think of grandparents as "old". This isn't generally so. Says we sometimes set standards which are to high in adoption that it sometimes is ____ to the people we want to help.
Audio courtesy of the NYC Municipal Archives WNYC Collection
WNYC archives id: 6173
Municipal archives id: T1843