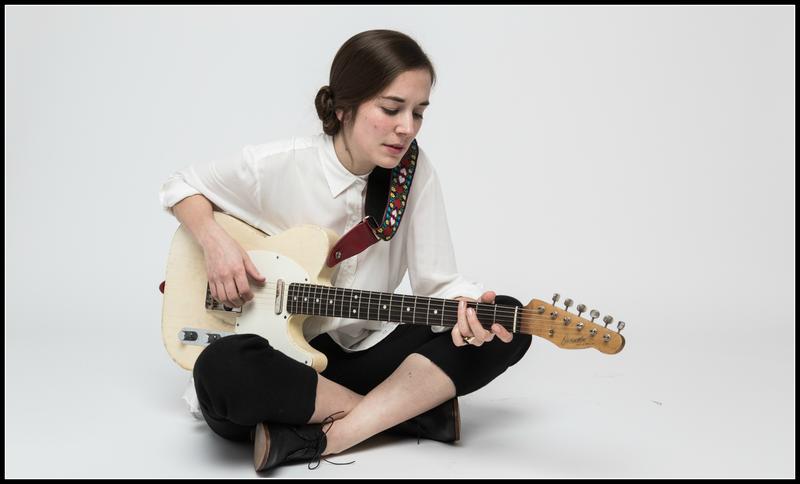 Margaret Glaspy just released her first album, "Emotions and Math," which she wrote, performed, and produced herself. The gritty rock songs she writes now are a far cry from the Texas-style fiddle music she played growing up. Glaspy visited Studio 360 to play a solo set and talk with Kurt Andersen about the challenges of producing her own music — and why she likes being the boss of her band.
Kurt Andersen: You wrote and performed every song on this album —

Margaret Glaspy: And produced.

— and produced. Why did you do everything?

Every time I considered bringing someone on it just never made sense, because I knew what I wanted already. It just felt like it was going to get in the way if someone else was involved. Like when I was making iPad demos of the record, that was a large part of the production process, so I needed to write the songs in a way that they were already complete without other band members. My goal was to make them as bulletproof as possible.  

Last year you appeared on this album with the banjo player Jayme Stone that reworked folk songs recorded in the field by Alan Lomax in the '30s and '40s. You worked with a group to reinterpret and rewrite those songs. That music is so different from what you write and perform—how did it feel to be in this other mode?

I was involved in that project for about two years. It's quite a large stretch from what I'm doing now. I learned how to essentially be on the road, what that felt like, and I had never really toured extensively before. And also learned so much about music history in that project.

It sounds like it was another year or two of school.  

Exactly. I just learned so much about what I crave in my own music and also about collaborating with other people. I feel like I'm the worst band member in a certain way because I like things the way that I like them —

Says the woman who produces her records and won't let them give her a producer.

I won't say that I'm not a team player —

As long as you run the team!

As long as I'm running the team, it's fine.
Music Playlist
Emotions and Math

Artist: Margaret Glaspy

Situation

Artist: Margaret Glaspy

You and I

Artist: Margaret Glaspy