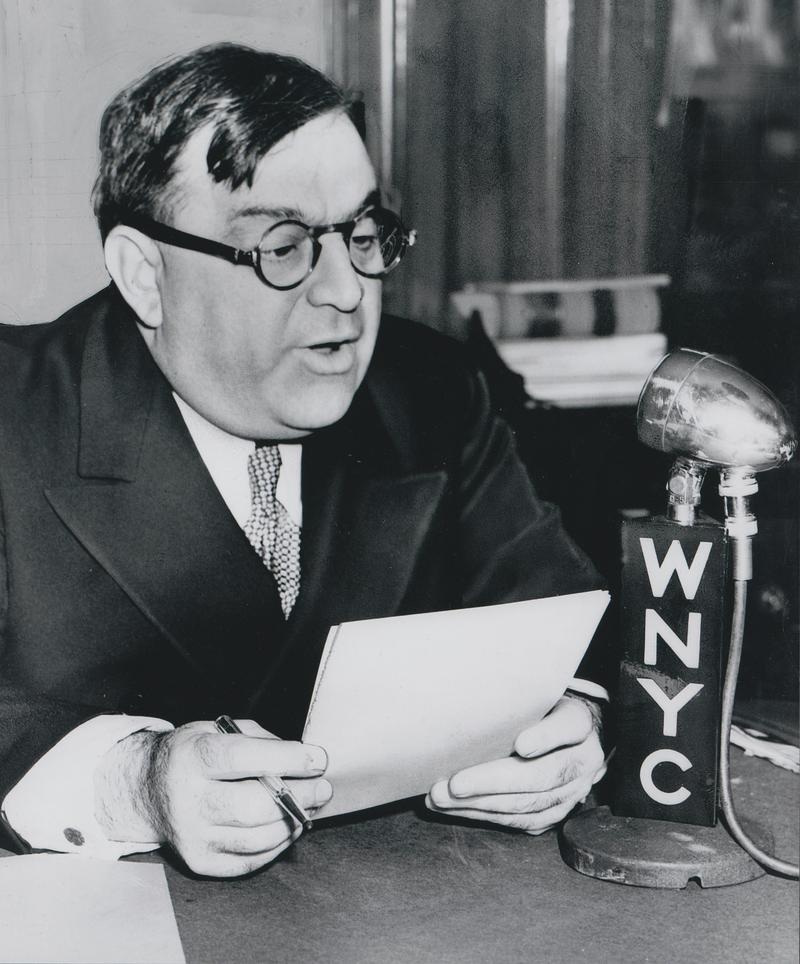 This episode is from the WNYC archives. It may contain language which is no longer politically or socially appropriate.
War in Europe. Investigation of meat shortage. Red Cross fund drive and P.A.L. fun drive. Report by the Commissioner of Investigation. New York City Committee for Latin American scholarships (3rd annual awards). Governor Dewey's Commission on Municipal Revenue and reduction of real estate taxes. NYC's transit problems. Mayor's invitation to attend the ceremonies in connection with the liberation of Paris.

LaGuardia also discusses racketeering (Joe Adonis), basketball betting, city finances, referendum on five cent subway fare increase to ten cents, and the future of NYC.
Audio courtesy of the NYC Municipal Archives WNYC Collection
WNYC archives id: 55051
Municipal archives id: LT2517