The Takeaway
Digital Volunteers Map Destruction in the Philippines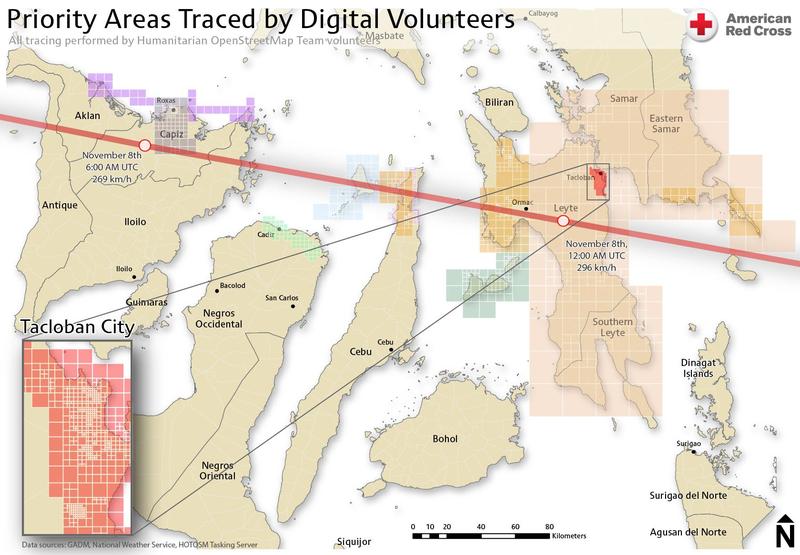 In the wake of disasters like Typhoon Haiyan in the Philippines, it's sometimes hard to know how to help. In these types of disasters, charities can feel so far away and abstract.
But with new crowdsourcing technologies, anyone with an internet connection can bring relief work into their own home.
Dale Kunce is the senior geospatial engineer at the American Red Cross and he is coordinating the efforts of online volunteers who respond to disasters by using GPS and satellite technology to make accurate maps of devastated areas.
It's called opensource mapping. It's like editing a Wikipedia page but for immediate humanitarian relief. Hundreds of volunteers use the latest satellite photos, news reports, and easy opensource technology to provide new information about affected areas from blocked roads to damaged buildings.
A team at Open Street Map, a kind of Wikipedia for maps, manages the data and feeds it into user friendly maps, which are available for any humanitarian organizations to use on the ground. In the week after the typhoon hit, 900 volunteers made over 2 million edits to the map.
Kunce works with Open Street Map to coordinate digital relief efforts. He joins The Takeaway to explain how a legion of volunteer techies around the world helped with the typhoon relief process.