Soundcheck
The Staple Singers: A Group That Touched Many Lives, From Martin Luther King Jr. To Prince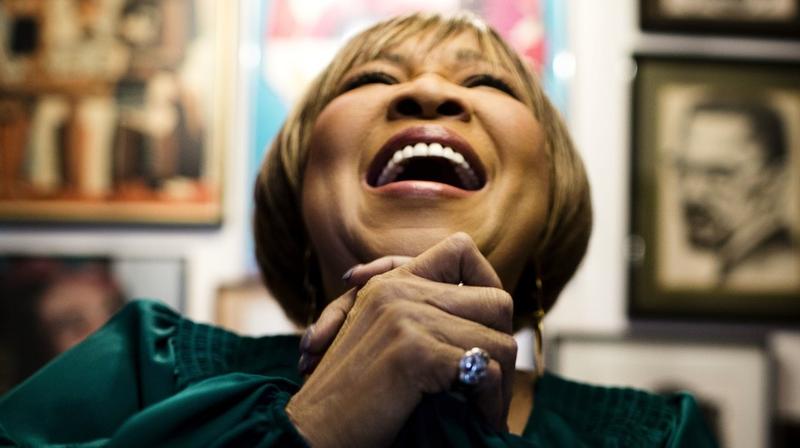 From gospel and early soul, to socially-conscious funk and from the Chicago ghetto to jet-setting superstardom, the Staple Singers are one of pop music's most defining acts of the 20th century.
The list of the Staple Singers' friends and collaborators reads like a musical biography of the last 70 years: Mahalia Jackson, Johnny Cash, Elvis Presley, Bob Dylan, The Band, Martin Scorsese, Curtis Mayfield, Sam Cooke, Aretha Franklin, The Muscle Shoals Swampers, Bobby Womack, Sly & The Family Stone, Jimmy Page, Ry Cooder, Prince. (Whew.)
And last year, at 74, Mavis Staples released another Jeff Tweedy-produced record, the first since her Grammy winning album in 2011. It's proof that the Staples spirit is very much alive and well.
Chicago Tribune music critic and co-host of WBEZ's Sound Opinions, Greg Kot chronicles the remarkable family in his new biography, I'll Take You There: Mavis Staples, The Staple Singers, And The March Up Freedom's Highway. In a conversation with Soundcheck host John Schaefer, Kot explains that the Staples' refusal to be pigeonholed as "just" a gospel group became its greatest strength. 
Interview Highlights
Greg Kot, on an old recording of The Staple Singers performing in Ghana, which got Prince hooked:
There was a moment in the show when Mavis' eyes started to glisten and she sort of got that far-off look in her eyes, like she was looking at something beyond the horizon. And Prince, watching this particular performance two decades later, was so moved, he says "You know, I recognized my mother, I saw the moment when my grandmother would lose herself at church," what he called the "holy ghost moment."
On Pops Staples forming The Staple Singers:
He started singing again in a church group [in Chicago]. He got tired of the group, because the guys wouldn't show up for practice. He said, "I know one group of people who are gonna sing, and who will show up for practice, and that's my kids." When he came home from work, he'd gather them around, he had this cheap guitar that only had four strings on it, which was perfect, because he could play the note that each of the kids had to sing. Mavis, the youngest of the children, got the low parts. She was eight. 
On Martin Luther King, Jr. and the Staples family:
Pops and Martin Luther King were very big fans of each other, and became very good friends. Martin Luther King loved those harmonies, those songs, and they were on a mission, together. When King expanded the movement to the North, to Chicago, he enlisted the singers to help put him on the map there, and brought along a guy named Jesse Jackson.