Soundcheck
Matana Roberts: Exploring History Through Free-Flowing Improvisation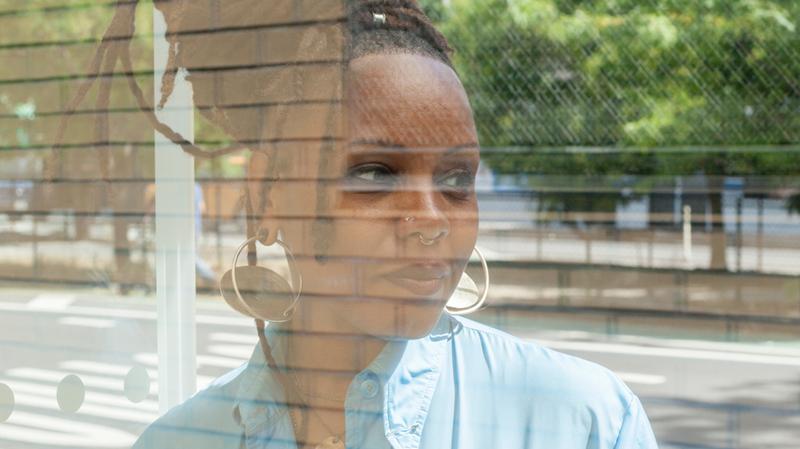 Matana Roberts grew up in Chicago hearing stories about her family, from its roots in Louisiana and Mississippi, to the Great Migration north early in the 20th century. These stories and her love of history have become the basis for her recent works, the ambitious COIN COIN project.
With 2011's COIN CON Chapter One: Gens de couleur libres, the jazz saxophonist and composer delved into history of "free people of color" in the early United States and her own family's long and widespread American tale. It was a free-flowing 12-part cycle that paired Roberts' jazz background with Chicago experimentation, traditional spirituals, and post rock. 
With her eagerly anticipated follow-up, COIN COIN Chapter Two: Mississippi Moonchile, Roberts continues to explore those themes, but for this iteration, Roberts composed music specifically for her sextet. The album was recorded in late 2012, following several years of road-testing the piece with the same lineup: Shoko Nagai (piano), Jason Palmer (trumpet), Thomson Kneeland (bass), Tomas Fujiwara (drums), and operatic tenor, Jeremiah Abiah.
While Chapter One was comprised of individual pieces, Roberts considers Chapter Two an uninterrupted album-length work where each structured section sprawls into the next through inspired fluid improvisation in the vein of John Coltrane and Albert Ayler. It's a decidedly potent and substantive work from an always surprising artist.
Accompanied by a slightly smaller quartet (Nagai, Fujiwara, and Abiah), hear Roberts perform selections from the record in the Soundcheck studio.
This segment originally aired on Oct. 4, 2013.
Set List:
"Invocation"
"Amma Jerusalem School"
"Benediction"