Man Who Saved Dr. King's Life 10 Years Before His Assassination Dies at 95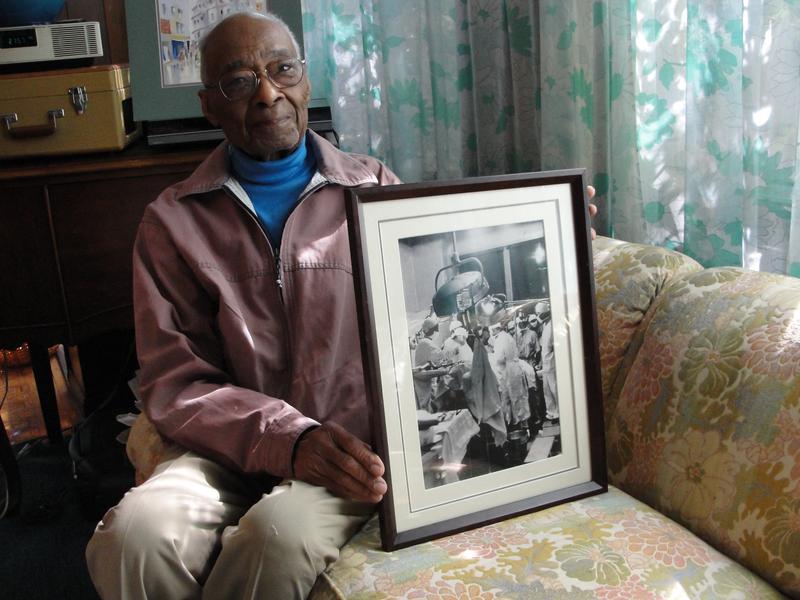 Dr. John Cordice, a surgeon who was part of the three-man team that in 1958 saved the Rev. Dr. Martin Luther King Jr. from a near fatal stabbing in Harlem, 10 years before King was assassinated, died Sunday. He was 95.
His death was confirmed by Harlem Hospital, where he worked for more than 40 years.
In 2012, Cordice told WNYC about the day he was at his office in Brooklyn picking up mail with his daughter when he got the call that an important person had been stabbed. It was Sept. 20, 1958.

"We raced on in to Harlem Hospital and when I went into the emergency room, of course, the crowd was beginning to gather and then I was informed that Dr. King had been injured," Cordice said.
At the time, King's civil rights work was still in its early stages. That night he was in Harlem signing books when a mentally disturbed woman plunged a steel letter opener in his chest, inches away from his aorta. 
Cordice reviewed King's X-rays with fellow surgeon Dr. Emil Naclerio and consulted with their chief of surgery Dr. Aubrey Maynard.
For many years, it would be Maynard who received most of the credit for saving King's life, even though Cordice and Naclerio performed the surgery.
"He decided it would be better if he assumed a principal role here, in spite of the fact that he did not do the surgery," Cordice said. "We were not going to challenge him because actually he was the boss."
King recovered, of course, but was later assassinated in 1968. Last year, Harlem Hospital honored Cordice at the opening of its Mural Pavilion.
"He was a brilliant clinical practitioner, a wise and thoughtful teacher, and a man of deep and abiding kindness and quiet modesty. It is entirely consistent with his character that many who knew him may well not have known that he was also a part of history," said Health and Hospital Corporation President Alvin D. Aviles in a statement.
Cordice grew up in Durham, N.C., and moved to New York City in 1936. He earned his medical degree at New York University in 1943 and went on to serve as an Attending Surgeon and Chief of Thoracic Surgery at both Harlem Hospital and the Queens Hospital Center, according to the hospital. In recent years, he lived in Hollis, Queens, with his wife of 65 years Marguerite. 
In his last speech on April 3, 1968, Dr. King reflected on just how close he'd come to dying that fateful night. Doctors had told him that if he had sneezed, he would've died.
"I want to say tonight, I'm too am happy I didn't sneeze, because if I had sneezed I wouldn't have been around in 1960 when students all over the south started sitting in at lunch counters," he said.  
King continued: "If I had sneezed, I wouldn't have been around in 1961 when we decided to take a ride for freedom and ended segregation in interstate travel...If I had sneezed … I wouldn't have been able to tell America about a dream that I had had."