A Man Who Changed Jazz and Journalism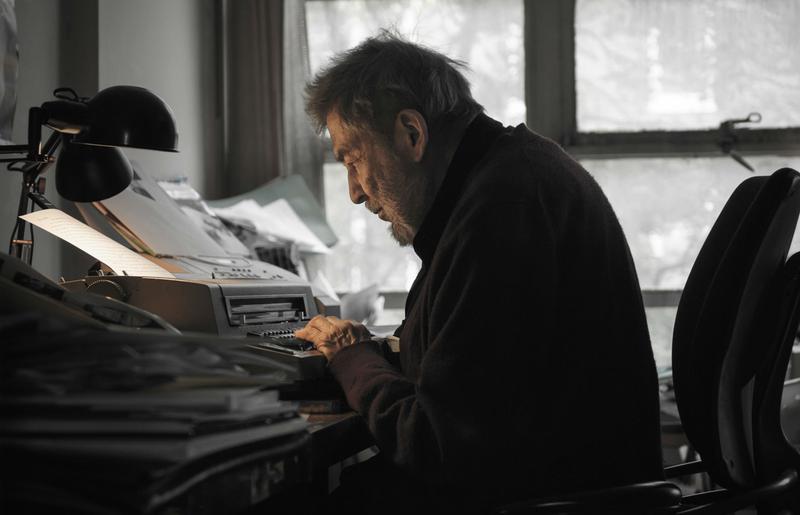 As a jazz critic for about 60 years, Nat Hentoff helped raise jazz to an art form. As a journalist who wrote extensively about civil liberties and free speech, he became one of the most independent voices in American media.
Both sides of his extensive — and sometimes controversial — career are portrayed in the documentary The Pleasures of Being Out of Step, which opens at the IFC Center on Wednesday.
Hentoff started writing for the Village Voice in 1958. He wrote about jazz, but also about other topics. By 1960, he was writing what was essentially one of the early media criticism columns, said David Lewis, who produced and directed the film before joining WNYC as metro editor.
"What he wanted to do was to be an alternative voice for what people were reading in the daily newspapers," said Lewis. "He would often actually critique what they were writing, very directly, and say, 'you know, there is another way to look at this'."
Hentoff took several controversial positions throughout the years. For example, he defended the Nazi Party of America's right to march in Skokie, IL, in 1977. And he got a lot of backlash from the left for his anti-abortion position.
Lewis explained that Hentoff calls himself a lower-case libertarian. "People sometimes think about the political spectrum as a straight line, but if you think about it as a circle, there is a place where the left and the right sort of come together, and I think that is kind of where he falls," said Lewis.
Nat Hentoff and clarinetist Edmond Hall in 1948 at the Savoy Club, Boston, as seen in The Pleasures of Being Out of Step (Bob Parent)
Hentoff grew up in Boston, and fell in love with jazz as a child. In the movie, he remembers walking on Washington Street and being struck by listening to a piece of music coming out from a record store system. "I was so excited, I yelled with pleasure, which you didn't do in Boston in those days. I rushed into the store and, and asked, what was that? That was Artie Shaw's 'Nightmare,'" Hentoff said.
Hentoff was also a successful record producer. From 1960 to 1962, he produced several political albums and some historical ones, including the first of drummer Max Roach with singer Abbey Lincoln.
In the movie, Hentoff talks about hearing in jazz something like a cry, which moves him. "It makes you sit up and sometimes get up and shout," he said.
Hentoff was laid off from the Village Voice in 2009, but he still writes for The Wall Street Journal at age 89.