Part II: Building a Mall for the Digital Age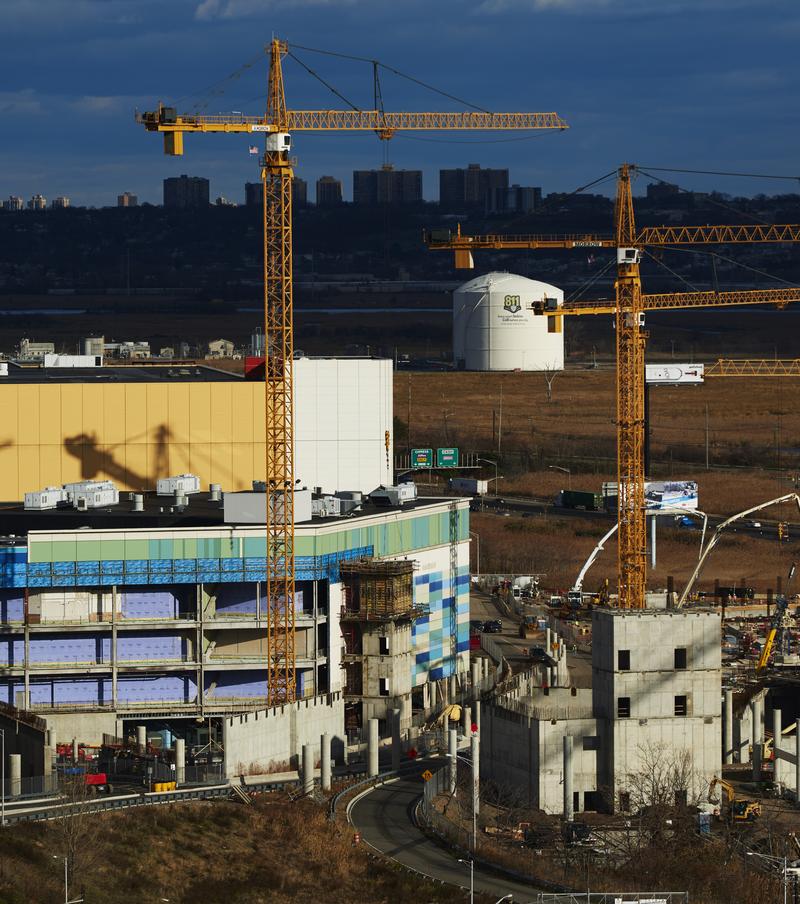 This story was written by John Reitmeyer of NJ Spotlight, with additional reporting by Ilya Marritz of WNYC and Susan Berfield of Bloomberg Businessweek.
As the retail industry undergoes a massive transformation thanks to new technology and online shopping, is there any mall out there that can be considered "Internet-proof?" Maybe not, but that's exactly what Triple Five, the developer of the American Dream megamall in the Meadowlands, is betting on.
American Dream, the garish, multicolored complex that sits alongside the New Jersey Turnpike in East Rutherford, is designed to be not just a mall, but a giant entertainment destination, featuring an amusement park, full-size ice-skating rink, indoor ski slope, waterpark, towering observation wheel, and, oh yes, some stores, too.
Whether that vision will turn into a reality is very much in question right now, but the success of the project hinges on it. And as retail experts say physical stores are becoming less and less popular with shoppers, it begs the question of whether New Jersey could be doing something else to spur economic development with 90 acres of state-owned property in the Meadowlands, especially as the state's warehouse industry has taken off.
But back in 2003, when the mall was first launched and construction started under the name "Xanadu," the primary focus was in-person shopping, with some entertainment features also sprinkled in. Now, consider how much has changed: Black Friday, which has traditionally kicked off the holiday shopping season, just passed with more sales completed online through the long weekend than in person at stores and malls, according to national retail figures. 
Those sales figures bode well for New Jersey's budding e-commerce industry, thanks to warehouses used by internet retailers like Amazon and Peapod, the online division of grocery giant Stop & Shop, that have popped up across the state. But not necessarily for retailers that have built or leased giant facilities in New Jersey.
Still, Triple Five, which also owns Minnesota's Mall of America and Canada's West Edmonton Mall, maintains it is ready and able to face the retail industry's increasing shift away from in-person purchases. The company has spent the past few years trying to expand its construction plans to emphasize the nonretail attractions of American Dream that they hope will make it a destination, not just for the New York/New Jersey region. The firm points to the success it has had with Mall of America, where international shoppers fly directly to Minneapolis just to visit its world-famous mall.
Click here to continue reading.
Documents

> The New Jersey Economic Development Authority's summary of its economic impact model for American Dream (pdf.)
> The New Jersey Economic Development Authority's economic impact model calculations for American Dream (Excel.) 
Music Credits:
"Backed Vibes Clean" by Kevin MacLeod
"I Knew a Guy" by Kevin MacLeod
"Faster Does It" by Kevin MacLeod