Making Sure New Yorkers Know Election Day Details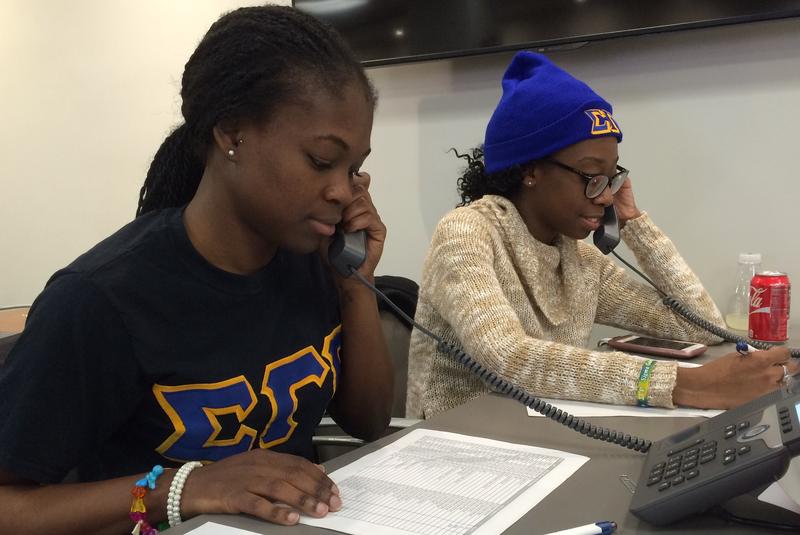 With one day left before Election Day, there are lots of things voters need to know beyond which candidates they are choosing.
That's why dozens of volunteers with NYC Votes, the outreach arm of the New York City Campaign Finance Board, hit the phones this weekend to call new names from one of their voter registration drives earlier this year.
The volunteers were ready with information about the voter's poll site and urged them to pick a time when they planned to vote.
"Our thrust is to make sure people understand what their voting rights are and that they begin to prepare a plan, a voting plan," said Onida Coward Mayers of NYC Votes.
Turnout is expected to be higher on Tuesday than any other election this year.
There's also news for voters based on a Friday court order.
For those who believe they are registered and their name is missing from the rolls, the Board of Elections is required to give them an affidavit ballot.
Ezra Rosenberg is an attorney with the Lawyers Committee for Civil Rights Under the Law, one of the groups that brought a lawsuit against the Board.
He said the Board's method of removing votes from the rolls violates the National Voter Registration Act which requires, "the Board of Elections wait two federal election cycles after a voter has been placed in inactive status before removing them based on an alleged change of address and that has not been the way the New York City Board of Elections has been operating."
That would mean voters who cast a ballot in 2012, and are still eligible voters in New York City, should not be removed from the voting rolls until after this election.
Michael Ryan, the city's BOE Executive director, said the lawsuit caught the Board by surprise.
"In any event, we have been praised by the attorney general's office as the five counties in New York State that have the proper affidavit policy in place," said Ryan.
And the court order means that policy must be followed.
The parties are expected back in court later this month.