Making a Little Broadway Show in a Store Window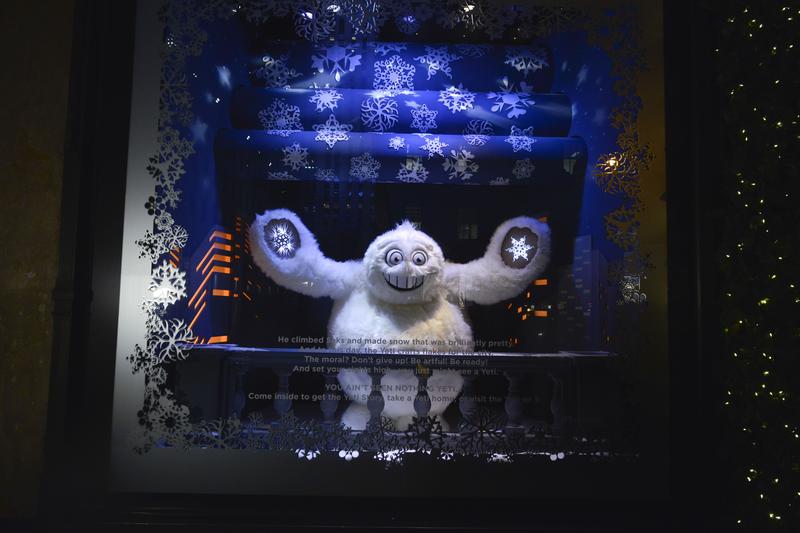 Shoppers heading out this Black Friday will find plenty of bargains — and also sophisticated windows.
All of New York's major department stores have already inaugurated their mechanical windows for the holidays. It's an art form that involves dozens of people and takes a whole year.
Paul Olszewski, who designs the windows at Macy's, compares his work with making a little Broadway show.
"It's really like live theater," he said.
At Macy's Herald Square location, the theme is "dream and believe," and the six animated windows feature a little boy who dreams about the meaning of Christmas. Olszewski explained the windows involve very detailed work. He said visitors should take a close look at the crystal, sparkling animals, which are sculpted in resin.
"Each one of those jewels was hand put in there and they are from like the size of the head of a pen, a pin, to about an inch, and people were working months and months on the assembly line just gluing those jewels to the animals so they sparkle," he said.
Animated window at Macy's in Herald Square (Courtesy of Macy's)

At Saks Fifth Avenue, there are six animated windows with the story of Yeti, a furry white monster who works on the roof of the store to create the perfect snow flake.
The design process is the responsibility of Harry Cunningham. He said he is particularly excited about the interactive feature that they have this year, which starts when people download a free app on their smart phones: "Put in their names, we will give them a Yeti name, so we are going to Yeti-ize their name, and then they can choose one of the snow flakes, and literally swipe across their phones and throw it from their phones right into the windows and they are actually be part of the windows too."
Cunningham said about 50 people work to create Saks' animated windows, including designers, composers and hair dressers.