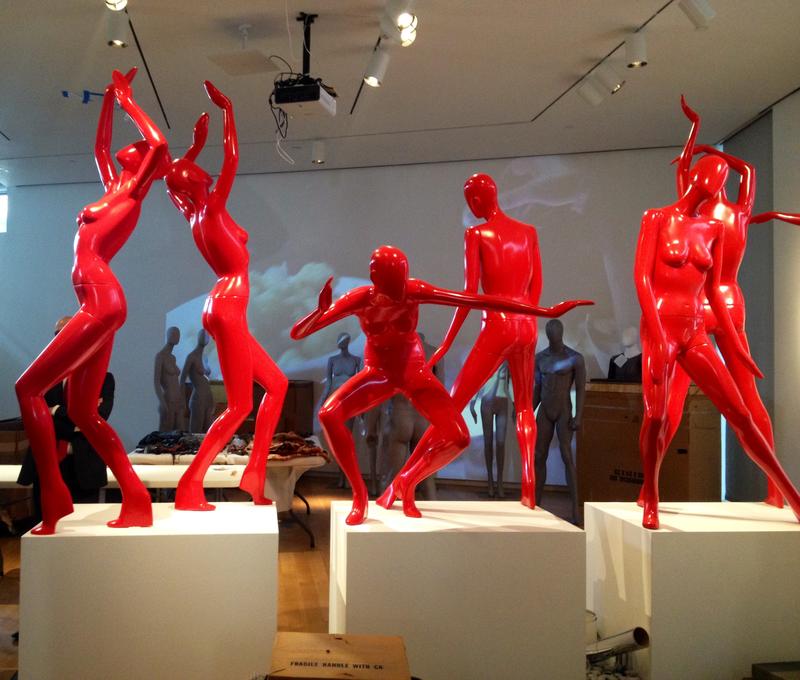 For their inaugural biennial exhibition, the Museum of Arts and Design brings together around 100 artists and craftsmen from the five boroughs to celebrate the people who create in New York City.
NYC Makers: The MAD Biennial is the first exhibition under the museum's new director, Glenn Adamson. "We found that almost no matter where you go in the city you'll find a maker right in your backyard" said Adamson. He said one example is Ralph Pucci's mannequin factory in the Flat Iron District."It's an extraordinary thing that people can walk past Pucci's mannequin workshop and not know that that's going on upstairs and we just love the idea of being able to bring that kind of backstage making to the public".
The show was curated by MAD's director of public programs, Jake Yuzna. He said the approach to selecting the participants was to crowdsource. "We started by asking everyone who worked in the museum from unpaid intern to the new director who should nominate. We got back over 350 people ranging from the director of PS1 all the way to the head of your local trade union", said Yuzna. Those people then nominated who they thought should participate and a panel of representatives from each of the boroughs chose the final 100.

The exhibition encompasses all kinds of local makers: from candy and liquor manufacturers to photographers and potters. Works include a performance space designed as a nightclub, technology that allows you to hear through your jawbone, a music video and painted panel named after MAD from Yoko Ono Plastic Ono Band, costumes from the King Arthur Ballet and a Wendell Castle work displayed within its custom crate.

Misha Kahn, a furniture maker from Brooklyn, is one of the artists participating in the show. One of his pieces, a bench and planter made out of sewn vinyl and filled with cement, sits in the lobby of the museum. The piece looks more like a balloon than a functional piece of furniture, but Kahn said he put a lot of consideration into making sure the end product is something usable. "I love seeing someone when they end up in someone's home and the person is using it….it's really a thrill," he said.