Take a Tour of the New St. Pat's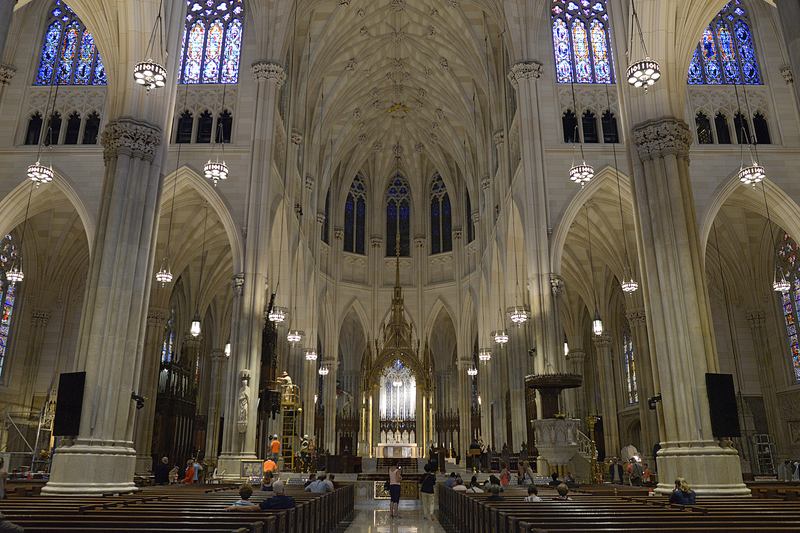 Pope Francis arrives in New York on Thursday, September 24. After landing at Kennedy Airport, he'll be whisked to St. Patrick's Cathedral in midtown Manhattan to say evening prayers, known as vespers.
The cathedral has been undergoing a major, $175 million restoration since 2006, and the process was expedited for the pontiff. Scaffolding outside and inside the cathedral has been removed to reveal glistening marble and long-hidden details in the stained glass windows. But workers continue to drill and make final adjustments to some intricate wall sconces and wooden displays on the altar.
In this interview, WNYC's Richard Hake talks with Monsignor Robert Richtie, the cathedral's rector, and architect Rolando Kraeher about the scope of the restoration project, and anticipation for the pope's visit.
All restoration photos below by John Baer.