Major Delays, Commotion at Penn Station After Police Tasing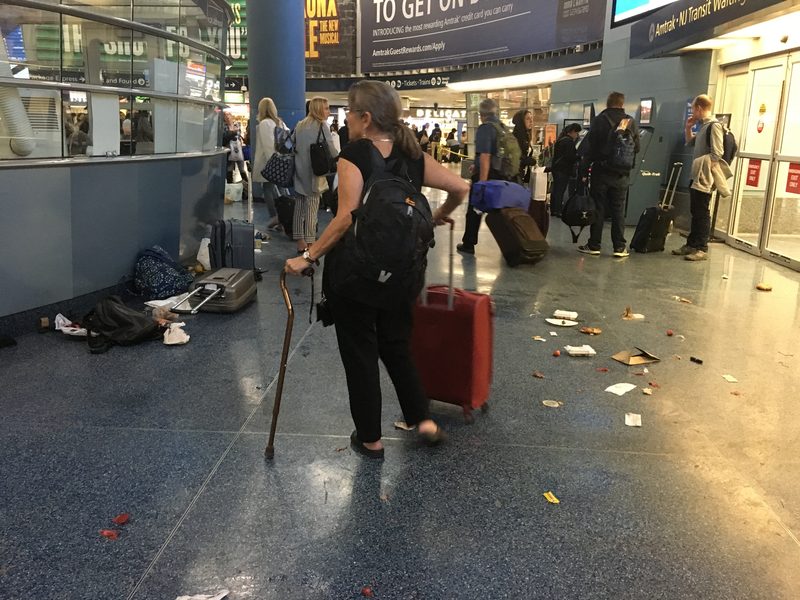 Penn Station was the center of a chaotic scene Friday evening after unfounded reports of gunfire caused a panic to ripple through the rush-hour crowd. 
"People just started running," said WNYC staffer Alison Murphy. She was waiting in the Acela Lounge when hundreds of screaming people stampeded into the room. Shortly afterwards, she said an Amtrak employee directed the crowd to move outside.
When she returned, Murphy said the floor of the station was littered with personal items that had been dropped or left behind. "There were shoes. There were coats. There were bottles of water laying around, and a lot of very shaken up people," she said.
The transit hub was more packed than usual, due to an earlier incident in which an NJ Transit train lost power and got stuck in one of the Amtrak Hudson River tunnels. A passenger from that disabled train became belligerent. He was tased by police, which sparked the stampede.
Authorities say the Northeast Corridor train became disabled around 3:30 p.m. Friday due to an Amtrak overhead power problem. The train had departed from Trenton and was scheduled to arrive at Penn Station in New York at 3:15 p.m. After power was restored, NJ transit says it rolled into Penn Station around 6 p.m.
Commuters were let back into the station around 7:30 p.m. after the stampede and train service has resumed. However, NJ Transit says trains running in and out of Penn Station are delayed.