The Takeaway
Massachusetts AG Pushes Back as Indian College Plans Expansion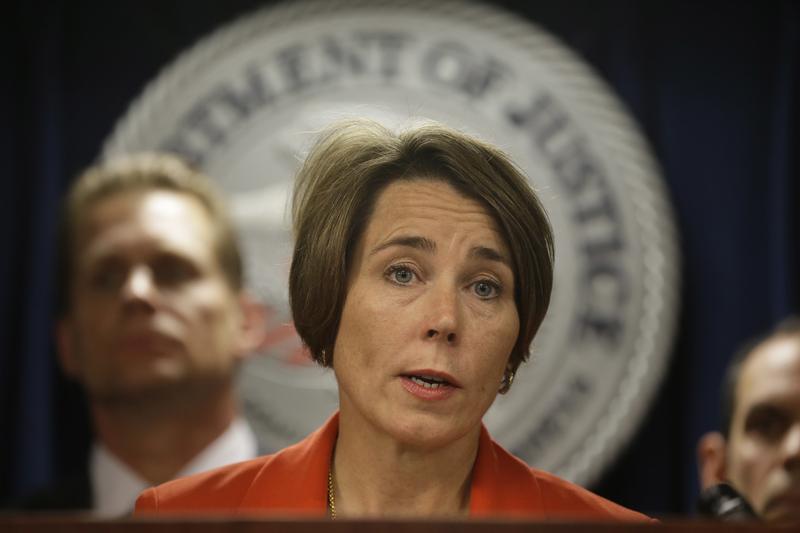 Click on the 'Listen' button above to hear this interview.
Amity University, based in New Delhi, currently enrolls 125,000 students at over a dozen campuses in India and several countries around the world. The college chain recently bought a campus on Long Island, New York that was previously owned by St. John's University, and the school also has plans to purchase two more U.S. campuses, including a much troubled for-profit college near Boston.
The New England Institute of Art (NEIA) in Brookline, Massachusetts was already due to close following a settlement with the Department of Justice. Last month, Massachusetts Attorney General Maura Healey's office sent a letter urging the state's Board of Higher Education to "prohibit NEIA from transferring any of its teach-out obligations until the school commits to needed financial relief for current and former students."
From our partner station WGBH in Boston, Healey tells The Takeaway that she is concerned about Amity University's proposal because the college chain is unlicensed and has no track record in the United States.
Amity's expansion plans come at a time of increased demand in India for higher education. The university's chancellor, Aseem Chauhan, told the Associated Press that the school chain has "a global vision for education, a model of education which allows for student mobility, faculty collaboration and research collaboration."
UPDATE November 02, 2016: Amity University has backed off its plan to expand in Massachusetts. Kirk Carapezza at Takeaway partner station WGBH reports.