Studio 360
Lydia Loveless Leaves the Country Behind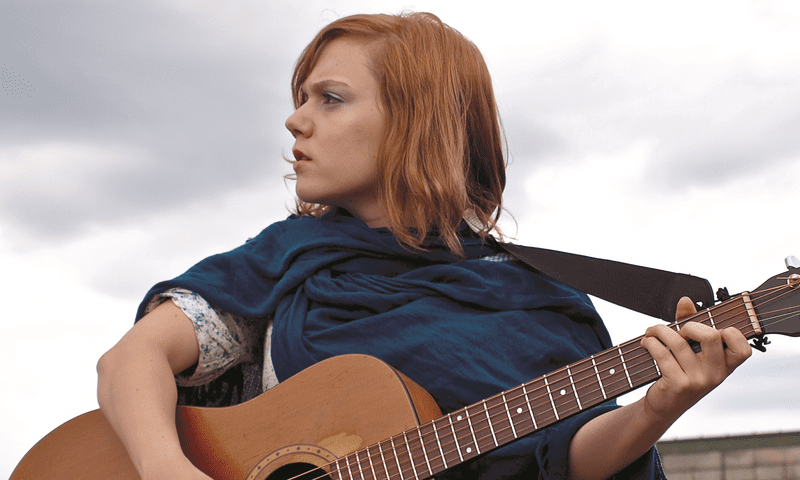 Lydia Loveless had a classic country music success story. She grew up on a farm in Ohio, where she baled hay and fed cattle. As a teenager, she played in a band with her dad and sisters. She was discovered by a big-time music producer and recorded her first album at the age of 17.
But just when everyone had Loveless pegged as the Nashville natural, she took a left turn with her third album, Somewhere Else. She leaves the banjo and fiddle behind for a jangly rock and roll sound reminiscent of the Pretenders. And she digs deep with her lyrics, going places she previously feared.
In "Everything's Gone," she tells the story of losing the family farm where she grew up. The first time she played it with her band, she broke down in tears. "It's so much easier for me to write tragic love songs. My personal history is more scary territory," she tells Kurt Andersen.
At 23, Loveless feels more confident than when she wrote songs about social anxiety. Still, performing doesn't come easily. "Sometimes I want to vomit and cry and not talk to anyone or get on stage," Loveless says. But she's overcome a lot. "People say, 'No one's laughing at you.' Well the truth is, everyone is laughing at you. I laugh at all kinds of people that I see doing stupid things. There's nothing you can do about it."
Bonus Track: "Verlaine Shot Rimbaud" live in Studio 360
Video: "Everything's Gone" live in Studio 360
Music Playlist
Hurts So Bad

Artist: Lydia Loveless

Album: Somewhere Else

Label: Bloodshot Records

Everything's Gone

Artist: Lydia Loveless

Blind

Artist: Lydia Loveless