The Takeaway
Is That Artisanal Food Gift Really So Luxurious?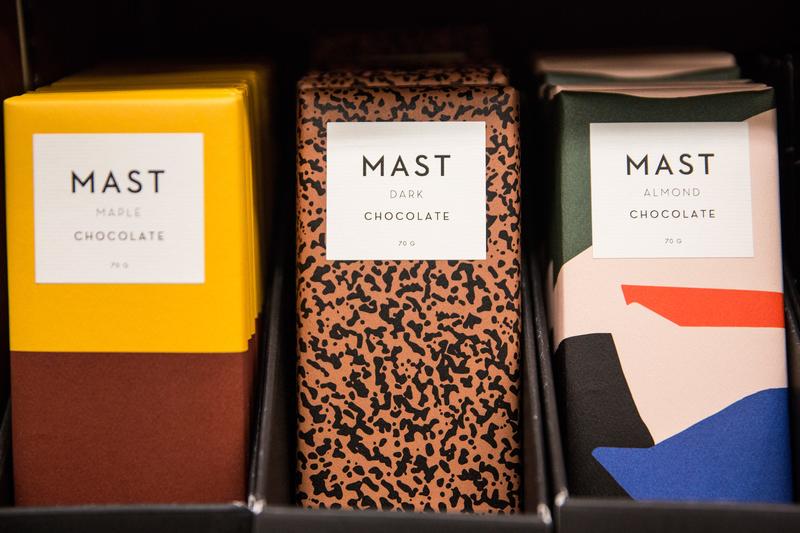 As we do our holiday shopping this time of year, it's hard not to notice all the seemingly luxurious little food gifts that are perfect for those on our lists who already seem to have everything.
You know what we're talking about—things like artisanal hand-bottled sodas, in flavors like grassy meadow. Or maybe it's a package of artisanal biscotti, supposedly crafted from a recipe by the grandmother of the company's founder. And then there's artisanal chocolate, made from bean to bar, and packaged in paper that's reminiscent of another era you can't quite put your finger on.
But Dan Pashman, host of WNYC's Sporkful podcast, says we should practice caution when considering these high-end food gifts, beginning with that chocolate, and one brand in particular, called Mast Brothers.
What you'll learn from this segment:
Why the Mast Brothers are under fire for their artisanal chocolate.
Why shoppers should be cautious about artisanal and luxury food gifts.
Whether there's a fool proof food gift to give anyone.
The Takeaway reached out to Rick Mast, CEO and co-founder of Mast Brothers, and received the following statement:  
Even the media gets it wrong every once in a while. We never "admitted" to remelting other chocolate during our first year. We happily confirmed what we had always been open and honest about. In our early days, we were quite open about experimenting with Valrhona. We told colleagues, competitors, chefs, even the press. It was never considered scandalous. All the while, we were making chocolate from bean to bar and were proud of our work.  We never lied to anyone or attempting to mislead the public by remelting other chocolate and saying it was 'bean to bar'. 
 
The sensationalism, hate and lies about our honest, hard working company are coming from a chocolate industry, including competitors, that we don't wish to be a part of. We encourage the media to look into who, exactly, is behind this malicious smear campaign. As we have said many times, we will continue to not participate in chocolate industry conventions, competitions and conferences until this toxic culture has changed.
 
I don't know how else to say it. We do not remelt chocolate. We have never remelted chocolate and sold it as 'bean to bar'. The allegations are false. There is an enormous amount of information to prove this and no one seems to care. The media seems to only care about sensationalist headlines and is willing to exploit and compromise a thriving family business for ratings and clicks. 
 
The good news is, our supporters are overwhelming us with love and kindness. Our sales are soaring and we have confidence that the truth will come out on top in the end. You can get the facts here.