SchoolBook
Protesting 101: How a Suspended Student Learned What Not to Do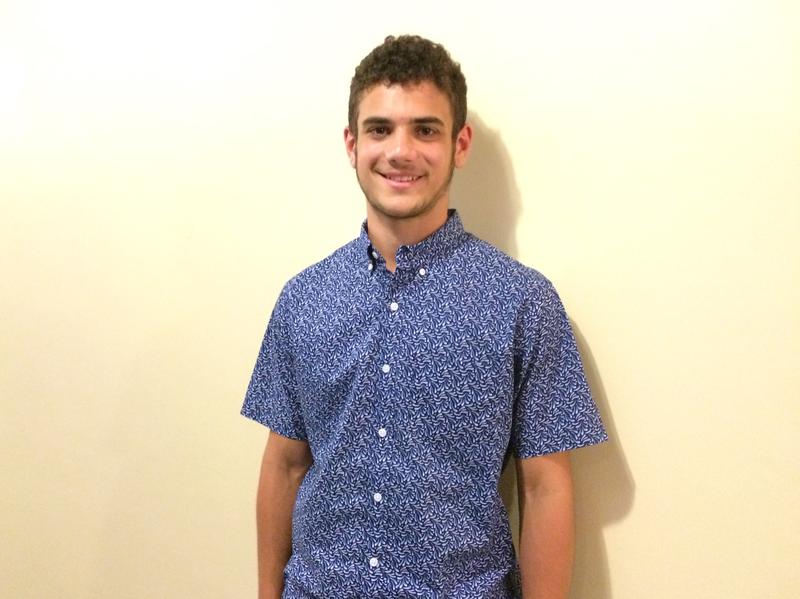 It was a hot day in June when Avi Maryles said things became very uncomfortable during his science class at I.S. 72 on Staten Island.
"We didn't even have a fan on that day," he said. As the teacher continued her lesson, Maryles, 14, claimed students were not allowed to get water and one student fainted.
The conditions drove the eighth grader to protest the hot conditions. He said he was emulating what he had learned about peaceful protests by civil rights leaders decades earlier.
But Maryles's protest took a bad turn. After he stood on a table in the air-conditioned cafeteria, urging students to join him in a sit-in and not return to their hot classrooms, staff members ordered him to get off the table. He ignored them.
A video taken by a fellow student showed other pupils cheering and pounding the lunchroom tables with their hands. Then, a school safety agent pulled Maryles off the table. The teen said he bumped his head on a table and was "a little dazed."
The school charged Maryles with inciting a riot under the discipline code; he was suspended for 10 days. That's the same punishment given to students caught with drugs, stealing or possessing a weapon.
His family considered this an extreme response, given that a 2015 change in the chancellor's regulations was intended to reduce suspensions. They appealed the suspension but lost on the grounds that schools can limit free speech, if it's seen as interfering with education.
One expert in student activism said what could have been a teachable moment at the middle school went off course in part because the administration over-reacted and also because Maryles wasn't well-prepared.
"He was taking a leadership role, the issue is he didn't have someone to guide him and support him in the process," Jatnna Ramirez said about Maryles. She trains students on how to be advocates for the environment and human rights at the non-profit group Global Kids.
Ramirez said there were other steps the teen could have taken before starting a sit-in. "He could have requested a meeting with the principal," she suggested. "He couldn't gotten a petition. It's a very powerful tool."
If appeals to faculty and other officials still didn't produce results, he could have organized a demonstration inside or outside of school. Regardless, she said, he should have consulted with adults who knew the rules.
Maryles said he's not too discouraged. Once focused primarily on playing football, he said he intended to remain politically involved when he attends Wagner High School in September. This time, he'll take a more traditional approach, such as running for student government. 
"I feel like that's a way to make a change in the school through the school," he said.
The principal of I.S. 72 declined to comment on the suspension of Maryles. The Department of Education said principals considering suspension take into account a student's age and maturity as well as any previous disciplinary record.