The Takeaway
How State Neglect Led to Louisiana's Flooding Emergency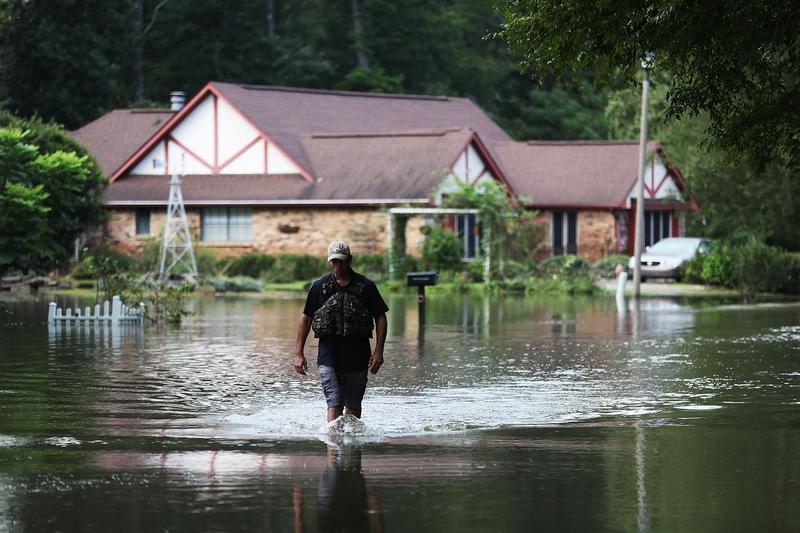 Click on the 'Listen' button above to hear this interview.
Louisiana Governor John Bel Edwards declared a state of emergency over the weekend after The Pelican State was hit with "unprecedented and historic" flooding. The aftermath has left seven people dead, and thousands displaced and without power or cell phone service.
Though flood warnings are still in effect as rivers are expected to rise, on Sunday, President Barack Obama signed a disaster declaration for Louisiana, which will free up federal aid to support recovery efforts in affected areas.
Louisiana has a long history of neglected waterways and fast-eroding coastlines, which has led to disputes between fishermen and property owners, and of course the catastrophic aftermath of Hurricane Katrina. Now, it's contributing to this incredibly damaging flood.
What have we learned from the state's history, and how can they prevent another catastrophe? Cynthia Sarthou, executive director of the Gulf Restoration Network, explains how neglect of state waterways and coastlines led to disaster.