The Takeaway
Grammy Winner Loudon Wainwright III on His New Album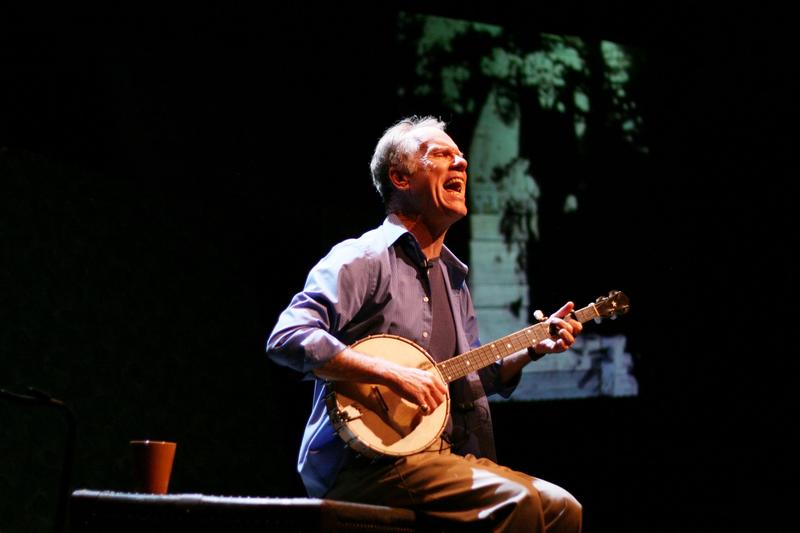 Creativity spans across the generations of the Wainwright family. Loudon S. Wainwright, Jr. wrote a longtime column for Life Magazine, and his son, Loudon Wainwright III, is an award-winning musician and actor, along with three of his grandchildren, Rufus, Martha and Lucy.
Loudon Wainwright III tells John Hockenberry that while he's proud of his children's accomplishments, he doesn't "want to be replaced."
"When I read articles about any of them and when they say—they refer to the person they're writing about as 'Wainwright,' I think, 'wait a minute—I'm Wainwright!'"
This Wainwright reflects on his relationship with his family in a new album, due out September 9th. Titled "Haven't Got The Blues (Yet)," Wainwright says the album is an opportunity to "collaborate posthumously" with his father, who passed away in 1988.
Wainwright is now older than his father was when his father died. "When I passed that landmark, I found myself going back and rereading all of his old work," he says.
Wainwright uses one of his father's old Life Magazine columns as lyrics on the new album. His relationships with his father and grandfather are also the subject of Wainwright's new one man show, called "Surviving Twin." It runs every Monday in June at the Westside Theatre in Manhattan.