Soundcheck
Loud and Proud (And Dangerous?): The Battle Over Decibels In The NFL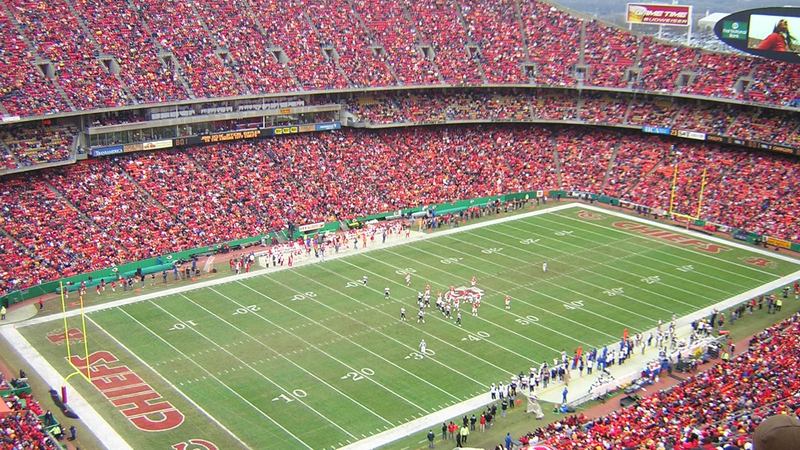 This season, the NFL teams in Kansas City and Seattle are battling for the title of "loudest crowd roar at a sports stadium." Both teams have claimed the official Guinness Book of World Records title within the past two months -- currently, the Seahawks fans hold the title, with the crowd noise topping out at 137.6 decibels at this Monday's game. 
Soundcheck delves into it with The New York Times' Joyce Cohen, author of an article focusing on the increasing volume at football stadiums and the resulting health risks. Then, Chiefs super-fan Ty Rowton -- a.k.a. "X-Factor" -- who helped organize fans to break a decibel-record at the NFL team's Arrowhead Stadium -- also joins Soundcheck with his take from Kansas City.
Interview Highlights
Joyce Cohen, on what "130 decibels" really means: 
130 decibels is basically, loud enough to cause immediate and permanent ear damage for a lot of people. I have to add that it's kind of a fake record. This was measured in a way that it would give the highest possible reading. So it's not the case that all of the fans are going to be exposed to 137 or 130-something decibels for the entire game. The real problem is, they're going to be exposed to really high volumes during the game regardless. 
On the NFL's reaction to loud volume in stadiums: 
The NFL spokesman Bryan McCarthy said that ever since the league was founded in 1920, they have never received one complaint about volume. Which might be true, because maybe the fans are complaining to other people. I can give him dozens of people, I can name names of people who have complained that NFL games are uncomfortably loud and dangerously loud. 
On the lasting effects of a loud football game:
That's one thing about football. You can, in fact, make it loud enough so that the other team can't hear. I think that people believe it's harmless fun. People are truly coming at this from a place of ignorance, they have no idea. They finish the rousing game and they have ringing in their ears.... It may have been a great game but they don't know that they've given themselves permanent ear damage, and it's going to show up at some point. I think truly, ignorance rules the day. People have no idea, there's been no education about this. 
Ty Rowton, on the importance of loudness at a football stadium:
Arrowhead Stadium is the most amazing venue. I invite you all to come out and see this: the tailgating, the family, the experience of being so loud. We've been doing this since the '90s. We've been known as the loudest NFL stadium. We are a part of the game. We cause false starts, we cause quarterbacks to call timeouts, we influence the game. What's more important is wins and loses in the NFL. If we can help our team win, that's what matters most to us. We don't think about hearing loss.