SchoolBook
Children of Recruited Teachers Now Face Deportation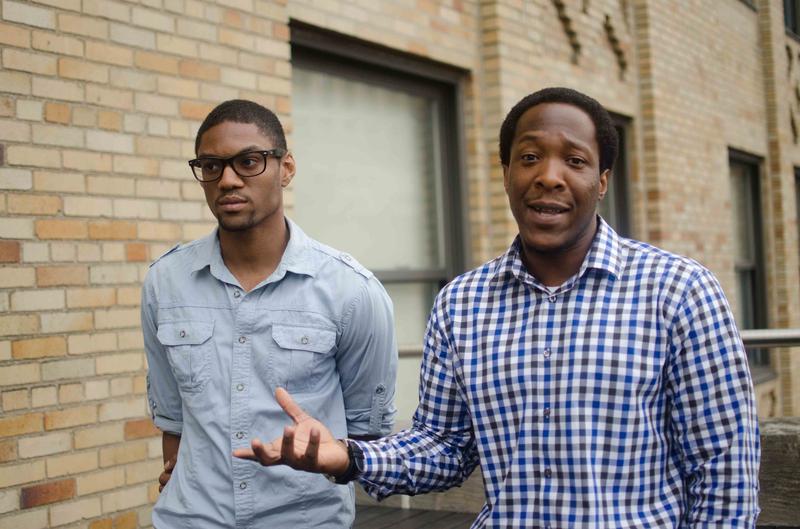 A Supreme Court ruling in June that most children awaiting permanent visas will lose their place in line once they turn 21 had dire ramifications for a small group of New York City public school teachers and their children. Mayor Bill de Blasio said recently he wants the city to honor its commitment to the teachers who were recruited from abroad but, so far at least, nothing has changed for the group.
"I was in the middle of school," said Alden Nesbitt, 24, whose mother was recruited from Trinidad and Tobago. "For my twenty-first birthday I had received a letter from USCIS saying I had 160 days left to leave the country."
Losing his immigration status came as an utter shock to Mikhel Crichlow, 28, whose mother also came from Trinidad and Tobago.
"We were in the system and we expected that we were going to become we were going to have green cards one day," he said. "So it came as a real surprise to me. I didn't quite understand how this could happen. I was a legal immigrant how could I be undocumented now?"
Around 1,000 international teachers, mostly from the Caribbean, were recruited between 2001 and 2007, according to the United Federation of Teachers. But it took so long to get their green cards that many of the teachers' children turned 21 in the interim.
While the affected group is looking to the current mayor to help it's unclear what he can do.
"It happened before we got here," Mayor Bill de Blasio said at a recent press conference. "But we still want to work with them and the federal government to try to keep the original commitment that was made by the city of New York to try and help them and their families to have full status in this country. So we'll continue to work on that."
That original commitment de Blasio mentioned is part of what enticed international teachers to leave their countries in the first place: green cards for them and their families. 
The Supreme Court case Mayorkas v. Cuellar de Osorio, decided on June 9, contested a clause in the Child Status Protection Act (CSPA) that determined what kinds of visa applicants could keep their child status after turning 21.
Congress had passed CSPA in 2002 intending for children with all kinds of pending visas to be allowed to claim child status, but the Obama administration has interpreted the law narrowly so that just a small group of visa applicants are protected by the law.
New York Sen. Charles Schumer helped pass CSPA back in 2002. He said he disagreed with the court's decision.
"Children that ultimately 'age out' of the immigration system during the many years that it can take for their parents to receive legal resident status in the U.S., should not be forced to the back of the line," Schumer wrote in an email. "Keeping families together must be a priority, and there should be no ambiguity in interpreting the Child Status Protection Act; I whole-heartedly disagree with the Supreme Court's decision."
The court's decision is final, but there is still a chance that Congress can rewrite part of the Child Status Protection Act to better define who is allowed to keep their child status.
Meanwhile, teachers and their children affected by the ruling said they feel betrayed by the way things have unraveled in the past decade.
"As a professional, you asked me to come. I came. I did what I had to do," Antoinette Nesbitt, Alden's mother said. She still works as a special education teacher at P.S. 276 in Canarsie. "I know I created real value. All I need you to do is your part."