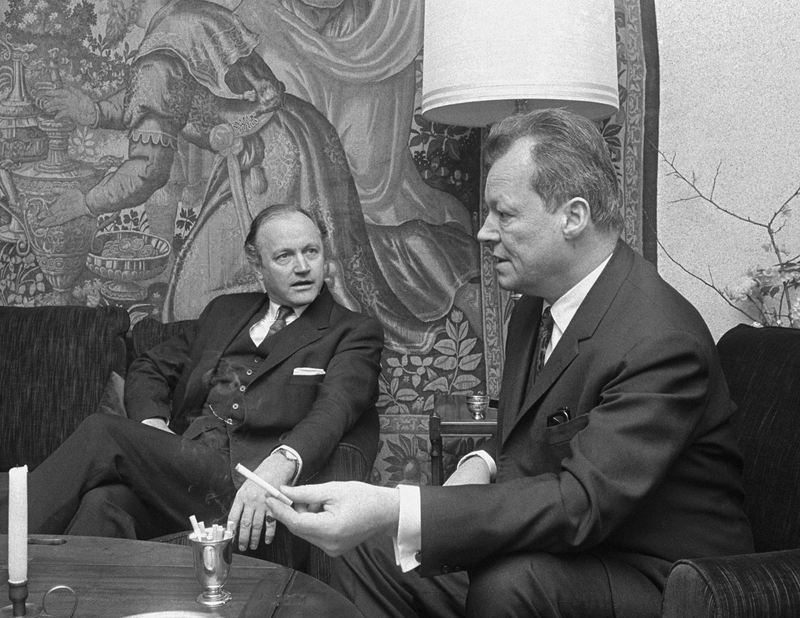 This episode is from the WNYC archives. It may contain language which is no longer politically or socially appropriate.
From card catalog: Lord Chaufont, Minister of State for Foreign Affairs and Britain's representative to the Disarmament Conference. Talks about problems of disarmament and its necessity and the many effects of the arms race. Questions and answers.

Chalfont talks briefly about being a journalist versus being a politician. Highlights most urgent problems involved with disarmament. Desirable but not always possible given the current stage. British government thinks disarmament is important for budgetary reasons. The international situation is delicate and strained. Quick explanation of history of strain from the Soviet Union. Most important step is accommodation between the Soviet Union and United States. The chances that the Soviet Union will engage in negotiations with the Western world is small while they're involved in direct clashes. Arms control versus disarmament: if you can't achieve disarmament, arms control is the next best goal. Suggests having nuclear weapons is a status symbol in international negotiations. India is as advanced as China in developing nuclear weapons. Responds to rumors that it is easy and cheap to develop nuclear weapons. Nuclear test bans. Suggests it's more important to persuade the non nuclear powers to not build nuclear weapons than it is to keep those who already have them not to use them. United Nations negotiations are under way.

Q&A: Private contact with Soviet counterpart, reconvening of the conference in Geneva? Will China be invited to sit in on the talks? Etc.
Audio courtesy of the NYC Municipal Archives WNYC Collection
WNYC archives id: 70866
Municipal archives id: T630