SchoolBook
Looking for a City High School? There's a New Tool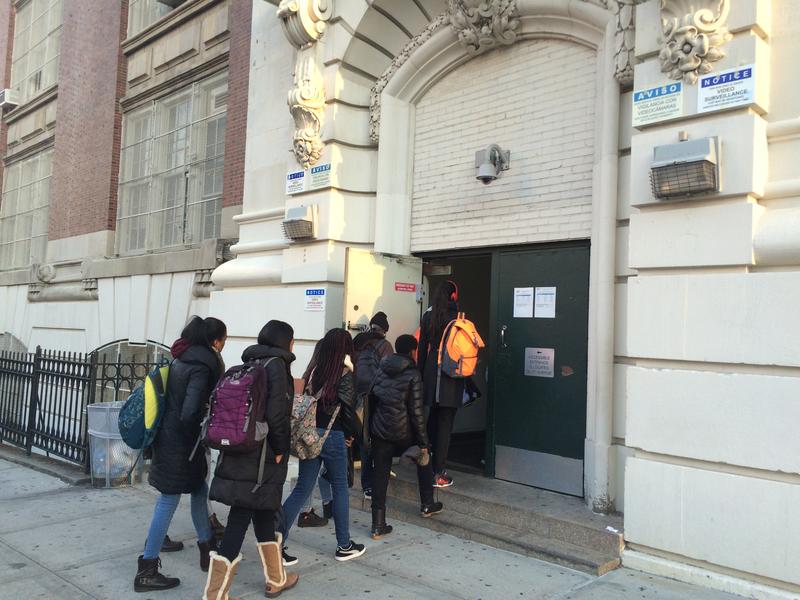 Let's face it, looking for a high school in New York City is almost as difficult as applying to college. With hundreds of choices spread throughout the five boroughs, parents and students are easily overwhelmed by the options as well as the different criteria for each school.
The Department of Education is now trying to help with a new online tool — School Finder. To find schools with programs they want, users can enter searchable terms such as "health" or "science." 
"If they are looking for school with a particular set of extracurricular activities, it will do that," said Josh Wallack, deputy chancellor for strategy and policy. "And if they are looking for schools within a certain distance, it will do that."
The tool is not an app, but it can be used from any mobile or desktop device.
Wallack said School Finder was developed this year with input from families, guidance counselors and students. "We did hear that it would be helpful for families to have an easy way of sort of putting together a short list in terms of high schools that they are interested in," he said.
Users can favorite a particular school and click through for more information about its offerings, graduation rates, and attendance, and to find a review from Insideschools.org.
But they can't sort by graduation rates. It also can't always distinguish between schools that offer particular courses and those with fully-fledged programs. For example, if a student enters "health," the tool lists 117 schools across the five boroughs. But if he or she types in "health careers," there are nine schools. Sorting by borough or distance is much more refined. 
Users also have to take extra steps to find out when schools are having open houses, which may be critical in determining who will have priority for admissions. A calendar is listed on the bottom of the home page, but it's best to contact schools directly or visit their websites.
Wallack said the site is still in the beta testing phase, which is why the Department of Education hopes to get more feedback this fall. "We want to add more information as we go," he said.