The Takeaway
On MLK Day, Looking Back on Obama's Criminal Justice Legacy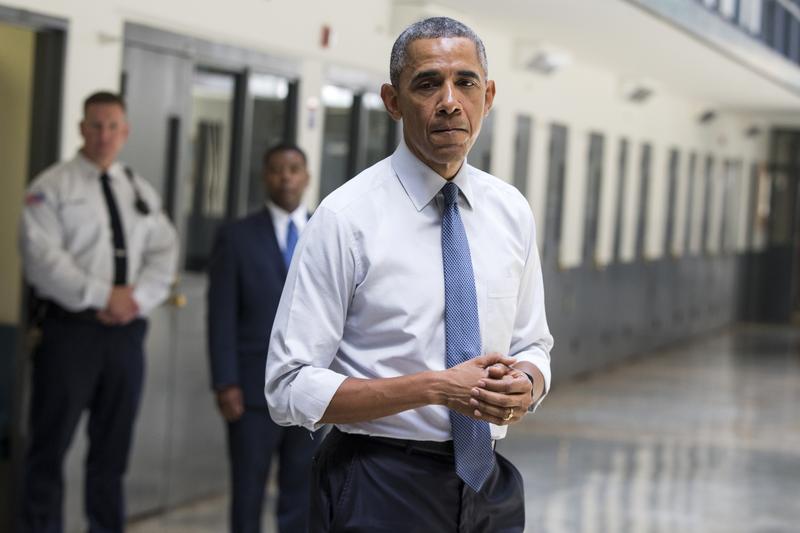 Click on the 'Listen' button above to hear this interview.
In his "Letter from a Birmingham Jail," Dr. Martin Luther King Jr. explained to a group of white clergymen why he had risked arrest to protest in Alabama. 
"We know through painful experience that freedom is never voluntarily given by the oppressor; it must be demanded by the oppressed," King wrote. "Frankly, I have yet to engage in a direct action campaign that was 'well timed' in the view of those who have not suffered unduly from the disease of segregation."
King was arrested and taken to jail 29 different times, including the 11 days in that Birmingham jail where he wrote the famous letter. The civil rights leader talked often about justice for people of color, for poor people and for workers, but he didn't talk often about the criminal justice system. Back in the 1950s and '60s, the prison system, especially in the south, was used as a way to oppress African-American men. But justice for incarcerated individuals wasn't a priority.
Then in the 1980s, the prison population exploded, and unfair sentencing led to a much higher rate of incarceration among minorities. Today, 2.2 million adults are in state or federal prisons, and criminal justice reform has become a top priority for the Obama Administration.
How will history view President Obama's efforts to reform the criminal justice system? We look back at his successes and failures with Glenn E. Martin, president and founder of JustLeadershipUSA, an organization dedicated to cutting the U.S. prison population in half by the year 2030.