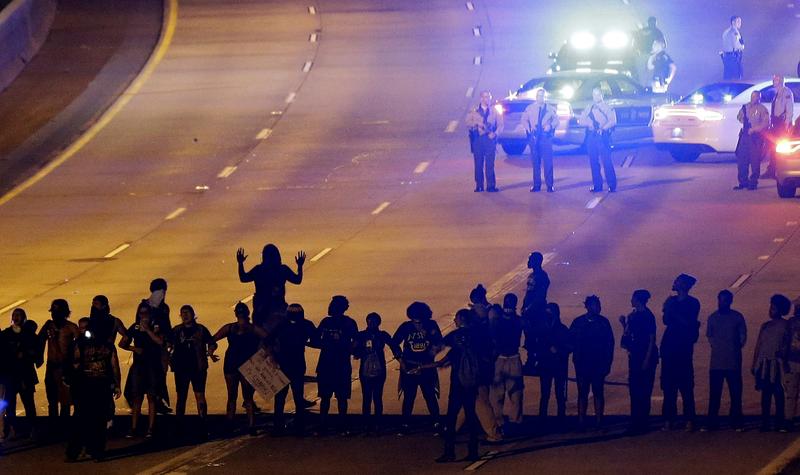 Click on the 'Listen' button above to hear this interview.
Starting this Saturday, North Carolina police will not have to release body and dash cam recordings under the state's open record laws.
Governor Pat McCrory signed the bill in July — well before the shooting of Keith Lamont Scott — saying the law sets up "a legal process for the release of law enforcement video and takes the decision out of the hands of politicians and puts it in the hands of an independent court system."
Under the law, police departments are now barred from releasing footage, and journalists and members of the public will have to obtain a court order to see any video. Eight states have passed legislation to limit public access to police footage, and 14 more states have pending legislation.
Nancy G. La Vigne, director of the Justice Policy Center at The Urban Institute, has the details. Click on the 'Listen' button above to learn more.