Look at All These Happy Voters: A #VoterSelfie Gallery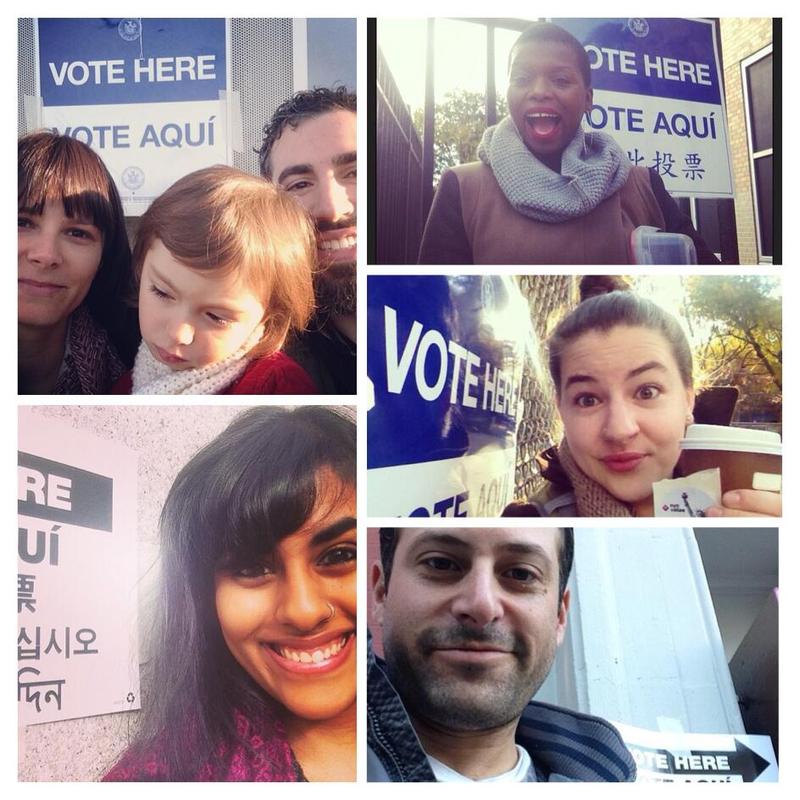 On election day, we asked you to snap a photo of yourself doing your civic duty: Waiting in line, exiting the voting booth, or proudly wearing your "I Voted" sticker. It's our #VoterSelfie project. 
Wait, Is This Legal? It's a common question. Neither New York nor New Jersey have explicit rules against taking photos of yourself while voting (but don't take a picture of your actual ballot!). If you have any reservations, though, wait until you've left the ballot booth or the polling place entirely. Or ask your friendly local poll worker for advice. More information here.
View more photos by searching #VoterSelfie on Twitter, Instagram, Facebook, etc.