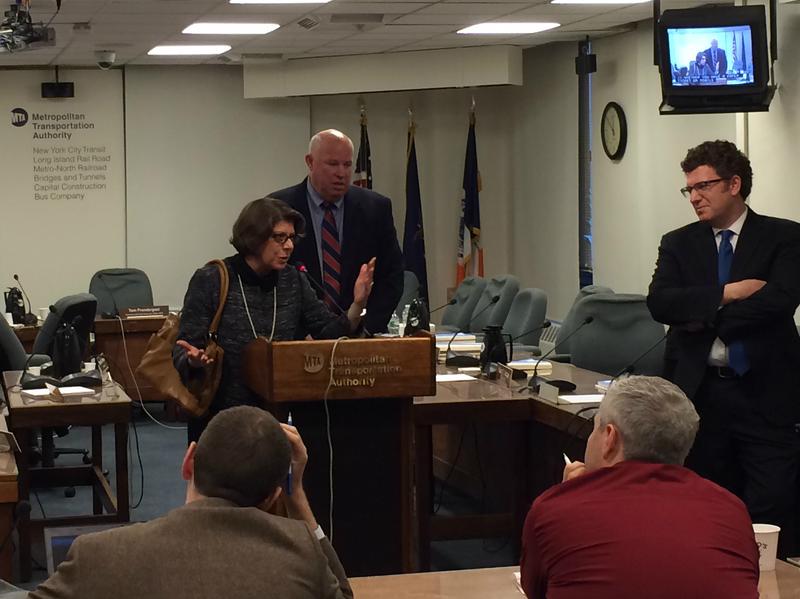 Just hours after its monthly board meeting, the MTA sent out an email announcing that Helena Williams, the longtime head of the Long Island Rail Road, was out and her replacement was in place.
While the MTA's emailed statement didn't hint at any dissatisfaction with her performance, and a spokesman wouldn't characterize the terms of her departure, Newsday didn't mince words: Williams had been fired. 
I was surprised," Williams told the paper. "I am greatly disappointed. This had been my dream job."
Mark Epstein, the head of the LIRR Commuters Council, said he was caught off guard. "We had a good working relationship with her," he said. "She kept the lines of communication open for us on a daily basis. She answered our questions, took our suggestions. And being from Long Island, she understood the concerns of riders."
But Prendergast has made a number of management changes since taking over the MTA last year. Earlier this year, he replaced Howard Permut as head of Metro-North.
The new president of LIRR is Patrick Nowakowski. For the past five years, he's been directing the effort to build the Silver Line — the 23-mile rail line connecting D.C.'s Metro to Dulles Airport.