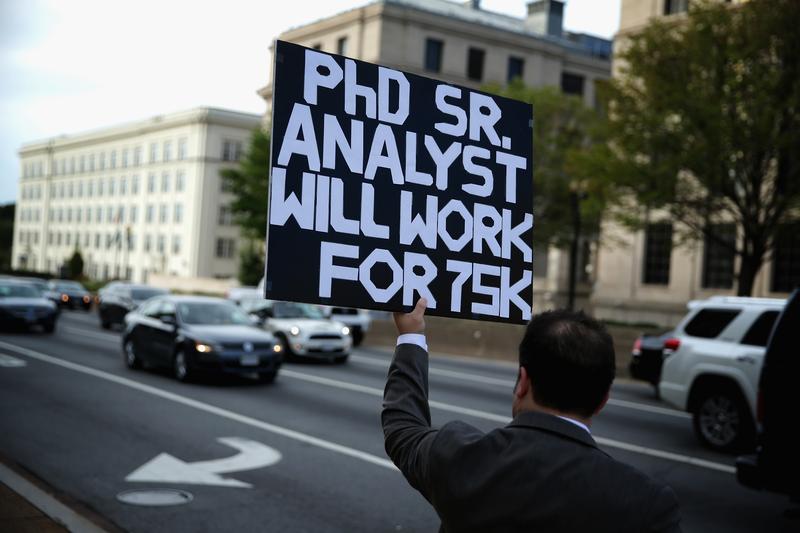 Some of us may have the option of prioritizing the emotional and intellectual value of our life's work over salary, but for many, a job is first and foremost a necessity.
And for the 20 million people who are unemployed or underemployed, it's a necessity that is often hard to secure.
In November, unemployment rates returned to pre-recession levels, falling to 7 percent.
But long-term joblessness is up 213 percent, and some 1.3 million Americans are likely to see their unemployment benefits end this month—Congress has so far failed to include an extension to those benefits in any budget deal.
Congress many not be dealing with the issue, but that doesn't mean the economy won't have to.
Joining The Takeaway to weigh in on the state of American unemployment is Cecilia Rouse, dean of the Woodrow Wilson School of Public and International Affairs at Princeton University, and a former member of President Obama's Council of Economic Advisers.