Last-Minute Deal Preserves ER, But Most LICH Staffers Pack Up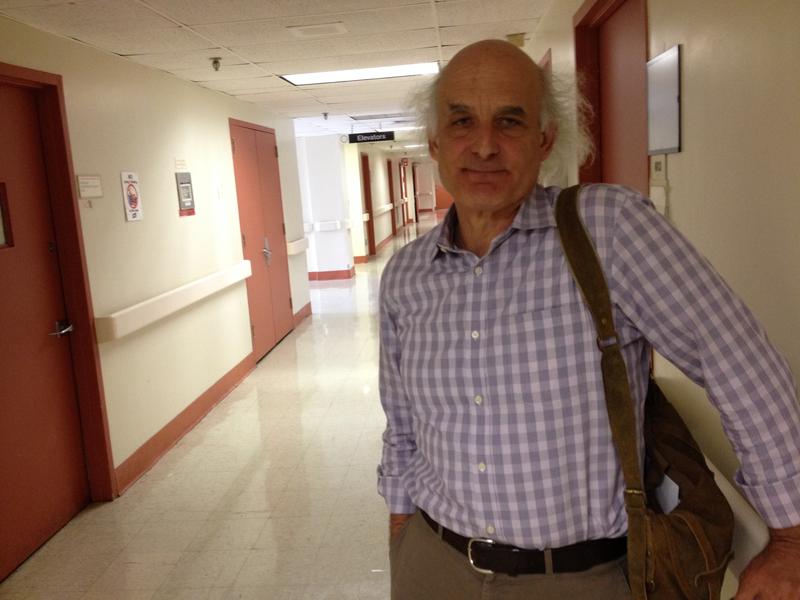 Long Island College Hospital is largely closing its doors today, after serving the Cobble Hill neighborhood and downtown Brooklyn for more than 150 years — but there is a faint pulse.
Following last-minute negotiations, the emergency room will remain open, while the State University of New York continues discussions with a developer who wants to buy the complex. SUNY owns LICH.
Additionally, the Peebles Corporation, which is close to signing a development deal with SUNY, has agreed to conduct a "community-needs assessment" to determine the full scope of medical services that will go into the LICH site.
Julie Semente said that provision offers a little encouragement.
"It's a breath of life," said Semente, an intensive care unit nurse and union representative who has worked at LICH for almost 30 years. "And, hopefully, it can grow from there."
But, mostly, she and others expressed disappointment.
"My children were born there. My wife was treated there. I was treated there," said local resident Michael Simon. "A community needs certain things — firemen, policemen, schools and libraries — and it also needs a hospital."
In the short run, LICH's emergency room will only receive walk-in patients. In the agreement between Peebles and a coalition of community groups, Peebles agreed to finance the ER and work toward resuming full ambulance service by mid-July. The agreement still needs the approval of SUNY, and all operational changes must have the sanction of state health regulators.  
Peebles is partnered with Northshore-LIJ and Maimonides — two of the region's most economically and politically powerful hospitals. Their proposal called for a freestanding ER, ambulatory surgery, and a variety of primary care and specialty care services, cardiac diagnosis and outpatient oncology.
State health officials said they are confident this hybrid model can help communities retain some capacity to deal with emergencies, while providing a range of important outpatient services at lower costs than in hospitals. One freestanding emergency room opened last year in the Bronx, and Northshore will open another at the site of St. Vincents Medical Center in the West Village next month. A third is expected to open at Long Beach Medical Center, which has been closed since Sandy and recently acquired by South Nassau Communities Hospital.
The current 11-building site will be primarily converted to housing — it sits on some of the most valuable property in Brooklyn. Peebles has not said how many apartment units it plans to build, but its proposal to SUNY said "up to 35 percent" will be designated affordable.
Anticipating the closure, Dr. Douglas Sepkowitz has been cleaning out his office for days. The infectious disease specialist was associated with LICH since the 1980s. He has been putting out feelers for jobs and trying to find other places who can serve his patients, most of whom have HIV-AIDS. As he packed up files of old articles, paintings by his daughter, and lots of books, CDs and cassette tapes, he contemplated a jade plant.
"It was dead, but came back to life here," Sepkowitz said.
Whether the same could be said of his medical practice at LICH is less clear.