On Long Island, Opinions Vary on Trump's Immigration Policies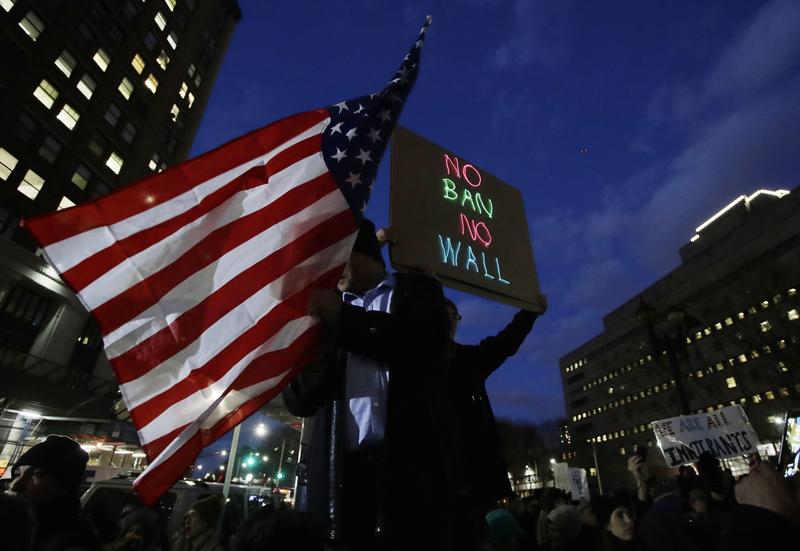 Margarita Chavez came to the United States from Peru 25 years ago, to escape the terrorist group The Shining Path. She's now a U.S. citizen, and considers herself an American. And like millions of other Americans, she tuned into President Donald Trump's address to Congress Tuesday night.
"He was a little bit softer now," she said, concerning immigration. "Now he talks more about people with criminal records, people who are using and abusing the system…being more selective."
Chavez voted for Trump, which she said isn't a popular opinion where she lives, in Garden Cit on Long Island. But she believes he'll restore law and order to the nation, and that's something she said is important to her.
Chavez said she believes in a path to citizenship for hardworking immigrants, like herself, who learn English, pay taxes and assimilate into American culture. But she doesn't support amnesty.
Whether the president himself supports amnesty remains to be seen. In comments reportedly made prior to his address, Trump signaled he may be open to being more lenient on immigrants already here. During his address, he made no mention of amnesty, and doubled down on a campaign promise to build a wall along the U.S. border with Mexico.
The president also expected to issue another executive order on immigration soon, while a previous order to ban travel from seven majority-Muslim nations remains on hold, following a judge's stay.
On Long Island, where undocumented immigrants make up a large portion of the population, residents have mixed feelings about the president's stated polices on immigration, and his actions so far.
Sheila Earhard, who recently moved to Dix Hills in Suffolk County, is not a Trump supporter. And she said she doesn't know what to think about what he says, or what he does.
"I think he is infamous for saying one thing, and then saying, 'I didn't know, I didn't get the right information,'" she said. "I don't know what to really believe with him saying something like that. Is it really true, or is he going to change his mind tomorrow?"
Vladimir Chasin, from Roslyn Heights, sees it differently. He said Trump seems open-minded.
"Almost everything that he says is probably contradictory," he admitted. "The fact that he's, you know, going back and forth just shows that he hasn't really made up his mind, and he's actually hearing all sorts from the left  and the right."
Click the audio above to hear what other Long Islanders say about Trump's immigration stance.