A Long, Cold Wait to Meet the Mayor at Gracie Mansion
New Yorkers don't often volunteer to wait in line, but thousands queued up for several hours to meet the new mayor at the historic home where he will soon move in with his family: Gracie Mansion.
Hot cocoa and cider helped warm visitors and pass the time but some complained about the port-a-potty only, no restroom option. Once inside Gracie Mansion, Mayor de Blasio posed for a few seconds in front of a fireplace with each visitor.
Valerie Green-Thomas thought it was worth the wait. "It's a good experience…seeing so many people come out because we need to see changes," she observed afterwards.
Green-Thomas is a teacher in the Bronx who said she'd like to see the public schools improved. Others said they're hoping the de Blasio administration can help create jobs, expand transportation options, and promote social equality.
Five thousand people signed up online in advance for a chance to meet the mayor at the open house.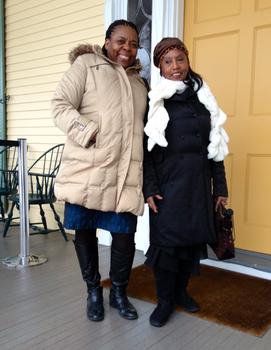 of