Long Before Protests, Racial Inequality Simmered In Charlotte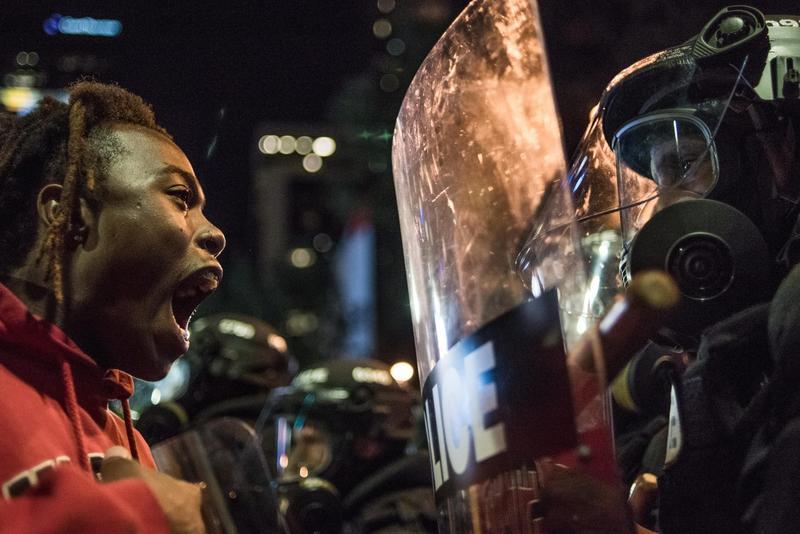 The third night of protests in Charlotte, North Carolina, was peaceful. But pressure is mounting on the city to release a video showing the fatal police shooting of Keith Lamont Scott.
Here & Now's Meghna Chakrabarti speaks with University of North Carolina-Charlotte professor Susan McCarter about some of the city's long-standing racial inequality, and how it may have helped fuel the conflict with police.
"We're the gentrified South," McCarter said. "We serve you sweet tea and lemonade on the front porch, and we don't like to talk about social justice, we don't like to talk about race and racism. And we certainly don't like to make white people feel uncomfortable."
Guest
Susan McCarter, associate professor in the School of Social Work at the University of North Carolina-Charlotte. The university tweets @unccharlotte.
Copyright 2016 NPR. To see more, visit http://www.npr.org/.