The Takeaway
National Museum of African American History Set to Open After Long Struggle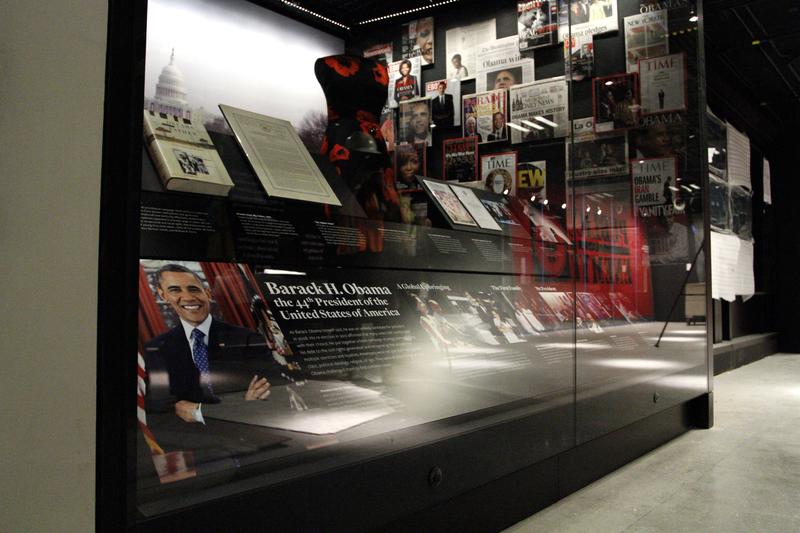 Click on the 'Listen' button above to hear this segment.
When the National Museum of African American History and Culture opens in Washington, D.C. tomorrow, it will have been a century in the making. Its origins date back to 1915 when black Civil War veterans began raising funds to honor black troops, who were excluded from anniversary festivities.
The group later created the National Memorial Association and advocated for a "Negro Memorial" and national museum. Georgia Congressman John Lewis took up the baton pushing for a bill to build the national museum beginning in the 1980s, but could not find bi-partisan support. After years of divisive battles in Congress, a bill was passed with bi-partisan support in 2003, and the official ground breaking took place in February 2012. 
Related: John Lewis Tells the Struggle For Civil Rights in Graphic Novel
When President Obama rings in the official opening tomorrow, it will be from a 500 pound bell from First Baptist Church in Willamsburg, Virginia — a church founded by slaves and free blacks in 1776.  
The tolling of the bell and the opening of the museum dedicated to the African-American experience comes at a difficult time as communities of color are looking to mend the racial divisions in this country.
Joining The Takeaway to discuss this historic moment are Gayle Jessup White, a direct descendant of Thomas Jefferson and Sally Hemmings and current community engagement officer at the Thomas Jefferson Foundation, and Don Felder, cousin to the late tennis player Althea Gibson. Felder dedicated one of Gibson's tennis rackets to the museum where it will be on display.
Click on the 'Listen' button above to hear our full conversation with Don and Gayle. 
Related: Gayle Jessup White on Finding Family Through a Dark Legacy of Slavery