Soundcheck
London Grammar: Transfixing And Frosty Pop Songs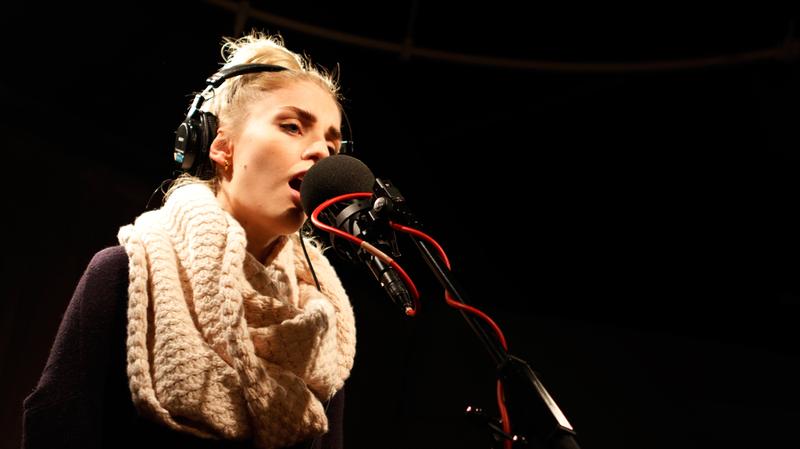 The moody pop songs of London Grammar are so spacious and so hypnotic they will transport you into its musical world. Full of crisp guitar melodies, and frosty synths and the subdued and transfixing vocals of singer Hannah Reid, the British trio's music is minimal and lovely, but with a vulnerable heartache peaking out from the shadows. It's a sound that that recalls similar reverb-y pop artists like The xx, Daughter, and Jessie Ware, but with a clear love for trip-hop beats.
The project of Reid, guitarist Dan Rothman, and multi-instrumentalist Dot Major, London Grammar released its debut EP, Metal & Dust, last February, was showcased on Disclosures's song "Help Me Lose My Mind" from Settle, and racked up a ton of YouTube views. And in September, the band released its full-length debut, If You Wait, which earned all sorts of accolades, peaking at No. 2 on the British charts.
For more photos, visit Soundcheck's Tumblr page.
Set List:
"Strong"
"Wasting My Young Years"
"Hey Now"