The Takeaway
London Faces Environmental Challenges with Rising Air Pollution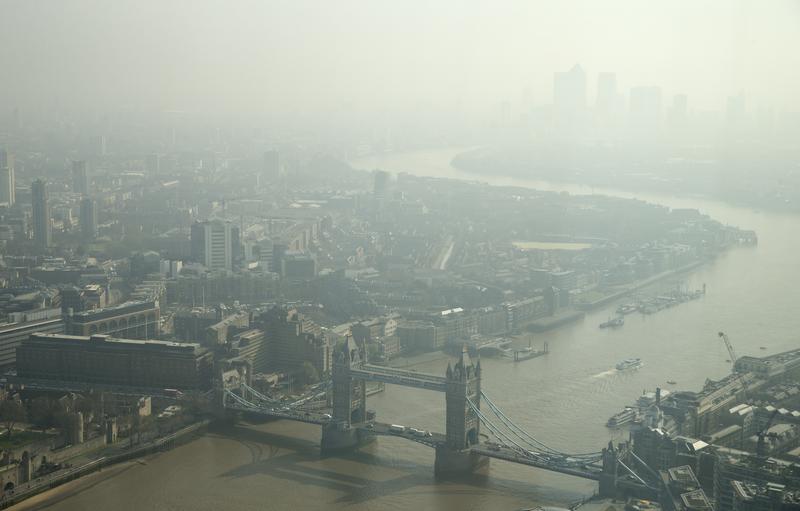 Environmental and clean air activists are ringing the alarm on London's increasing air pollution levels. London - like other European cities - has focused on curbing carbon-dioxide emissions by replacing vehicles that run on gasoline with diesel powered cars and trucks.
But that transition has had one major drawback: diesel is a major source of nitrogen dioxide, a pollutant that leads to stunted lung growth and is associated with respiratory and cardiovascular diseases. The air quality in London has worsened to such an extent that they have surpassed Beijing's levels of nitrogen dioxide.
In response, other diesel fueled cities in Europe like Paris, Madrid and Athens have pledged to ban all diesel vehicles by the end of the decade. London meanwhile has not joined in this plan, but Mayor Sadiq Khan - who was elected back in May of this year - says he plans to expand areas in the capital where only low-emission vehicles can drive, as well as replace thousands of diesel-fueled buses and taxis with hybrid and fully electric vehicles.
With little choice but to change course, what other actions can London and similar cities take to fix their increasing air pollution levels and what regulatory failures led to this moment? To help answer these questions we're joined by Martin Williams, who is Professor at King's College in London and an air quality scientist.