The Takeaway
'Lockdown on Rikers': Shocking Stories from New York's Toughest Jail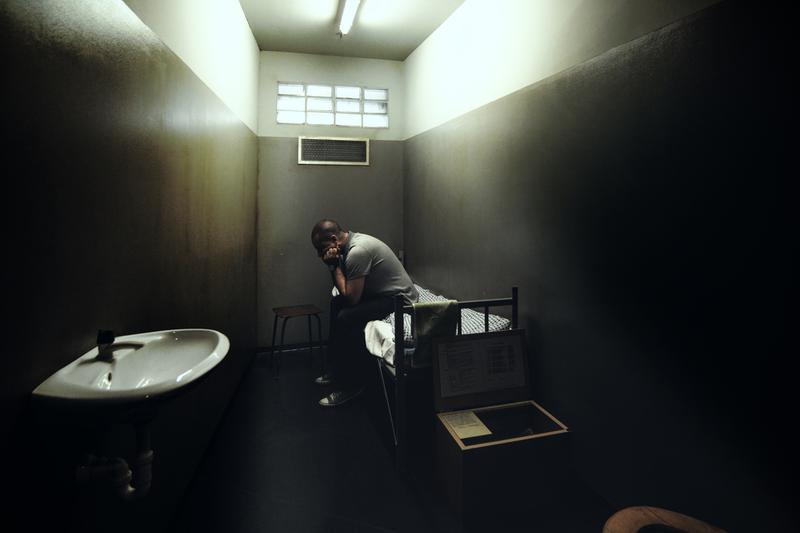 Click on the audio player above to hear this interview.
Earlier this month, the New York City Council passed new legislation to tighten oversight of the city's jails. The new rules require jail officials to create an "Inmate Bill of Rights" and a code of conduct that would be distributed to every inmate upon arrival.
It's just the latest set of reforms that take aim at they city's troubled corrections system. In March, Mayor Bill de Blasio took special aim at the Rikers Island facility, announcing new measures to crack down on smuggling and violence.  
He said with the reforms, he was "launching a new era here on this island where violence will decrease steadily. It's about changing the culture of this place and about addressing, bluntly, years of neglect."
Statewide, New York Governor Andrew Cuomo's administration is also starting to put in place new systems to make it easier for former inmates to win employment, access healthcare, and find housing after leaving the corrections system.
Mary Buser spent a decade working on Rikers.  A new book, "Lockdown on Rikers: Shocking Stories of Abuse and Injustice at New York's Notorious Jail," chronicles her experience of that time. 
What you'll learn from this segment:
What Rikers was like when Buser first arrived as an intern in 1991.
How solitary confinement is used at Rikers and why Buser considers it torture. 
How she hopes the jail will change over time.