SchoolBook
Washington Heights Teen Gets SOTU Shout Out, Seat Next to First Lady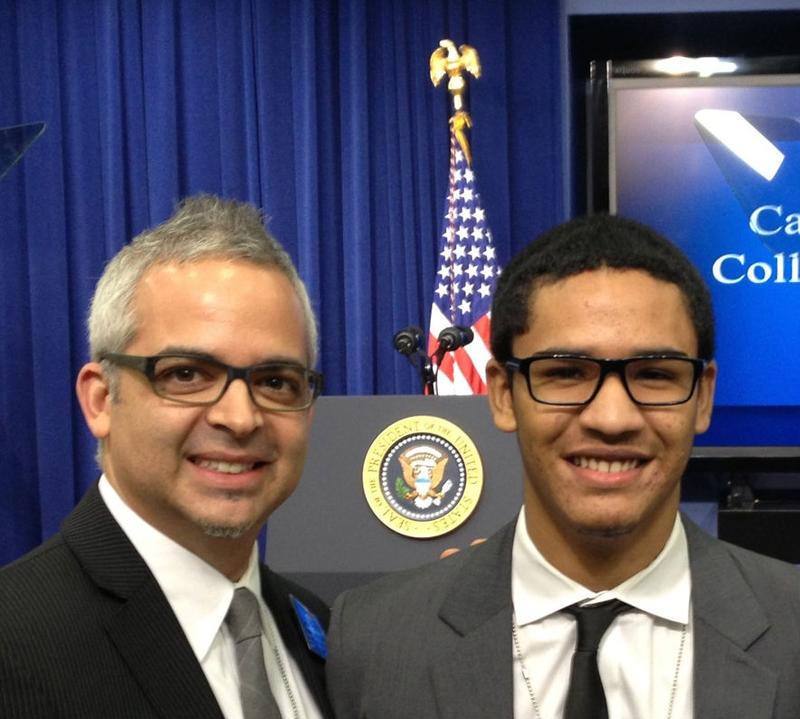 A New York City public high school student was among nearly two dozen special guests sitting in the First Lady's viewing box, to hear President Barack Obama's State of the Union address on Tuesday night.
Estiven Rodriguez is a senior at the Washington Heights Expeditionary Learning School, a district school that works in collaboration with the NYC Outward Bound Schools network.
He said the highlight of the whole experience actually came about two weeks ago, when the president recognized him at a White House event on college opportunity.
"When he saw me this time he was like 'Estiven!' I was like what? Oh my god. Like he remembered me. And he was telling me to keep working hard; he's really proud of me," he said.
During the speech, Obama praised him for his educational achievement, going from a 9-year-old new immigrant from the Dominican Republic, speaking no English, to becoming the first in his family to go to college.
"He led a march of his classmates, through a crowd of cheering parents and neighbors, from their high school to the post office, where they mailed off their college applications, and this son of a factory worker just found out he's going to college this fall," the president said.
Brett Kimmel is the founding principal of WHEELS. He said it was hard keeping the White House honor a secret. 
"Your heart jumps a little bit, maybe feeling like it's going to jump out of your chest," he said. "You want to tell the entire world about this great recognition yet the White House is telling you you have to keep everything confidential until they do a press release."
Rodriguez won a full-tuition, four-year scholarship to attend Dickinson College in the fall.