Local Religious Leaders Divided Over Supreme Court Prayer Decision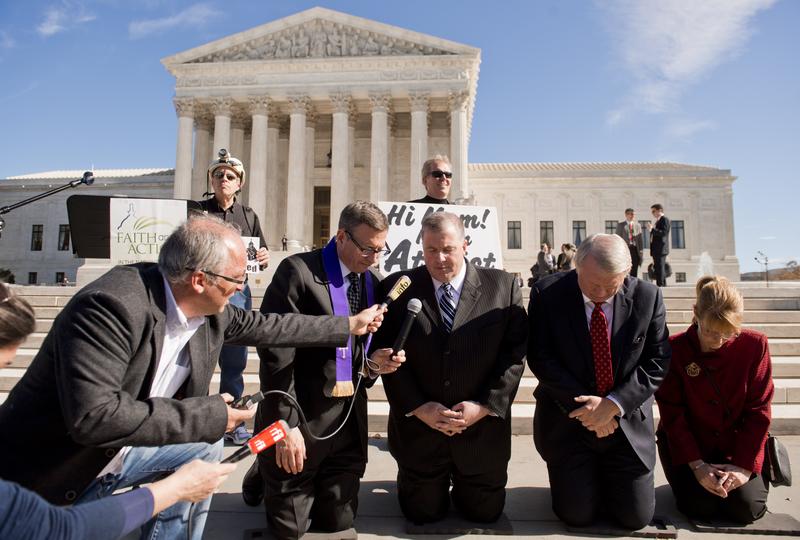 The Supreme Court issued a highly controversial decision this week in the case Town of Greece v. Galloway — it endorsed prayer in public meetings. Religious leaders and scholars are divided about whether this is a victory for people of faith or an imposition by the Christian majority.
"Secularism in this country doesn't mean separation of religion from public life," said Imam Shamsi Ali, one of New York's most prominent Muslim leaders and a supporter of the decision.
Rather, he said it means the government can't impose any particular religion on its citizens. Some Jewish leaders agreed with him, saying the decision will serve as a corrective to what they consider the excessive secularization of American life.
But other observers argued that this will create a schism between townships and citizens of minority faiths.
Peter Gardella, author of "American Civil Religion: What Americans Hold Sacred," said to understand the problem with this Supreme Court decision, you don't have to look much farther than the prayers themselves.
"These Christians who stand and say 'In the name of Jesus Christ we pray' or 'We ask this in the name of our Lord and Savior Jesus Christ' aren't often thinking about the fact that anyone in the group who is a Jew or Muslim is going to not be able to participate in that prayer," he said. 
On the other hand, he said most Jews, Muslims or Hindus who say public prayers are very careful about these things because they're minorities and know it.
For Gardella, the exclusionary nature of some Christian prayers goes hand in hand with the majority status of white Protestant Christianity in this country. And he said the push for prayer is a way to perpetuate that status, even as the demographics keep shifting.