The Takeaway
New Doc Chronicles Innovative Life in a Syrian Refugee Camp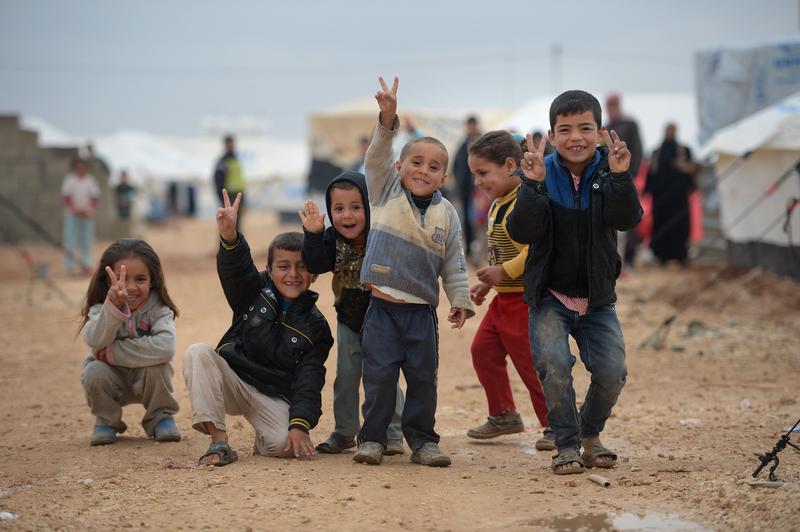 Click on the audio player above to hear this interview.
The nation of Jordan estimates that it has taken in about 1.4 million Syrian refugees since the fighting in Syria began in 2011. While the United Nations runs refugee camps there, many Syrians live in towns and cities where they do not have permission to work. A new documentary, "Salam Neighbor," looks at how Syrians are making a living in the Zaatari refugee camp and surrounding areas. 
One of them is Ghassoun, a mother of three and a nurse. She cannot find a job because she lacks a work visa and childcare. Instead, she sews trinkets for women who wear hijabs. That income helps her pay rent and working from home lets her look after her children.
Ghassoun tells filmmakers Zach Ingrasci and Chris Temple that she has seen photographs of her home back in Syria, and while there is nothing left inside, it is still standing. She hopes to return and worries, in the meantime, that her children are missing crucial years of schooling.
That concern is shared by Syrian university students as well. Ismail was studying French in Damascus when his family fled across the border in the middle of the night. 
"Every Syrian says they're going to go back and rebuild society," he says. "What scares me is if we go back to Syria with an ignorant generation. If we do, we will need at least 10 years to educate them before we can rebuild anything."
Ingrasci and Temple spent a month in the Zaatari refugee camp collecting these stories. Though they were not allowed to actually sleep in the camp for security reasons, their documentary, shows how a camp that was never supposed to be permanent has developed into a city with a multi-million dollar economy and 3,000 small businesses. 
"Salam Neighbor" airs on Pivot, a network of Participant Media, on January 20, 2016.