Indivisible
Week 5: Living Under An Authoritarian Regime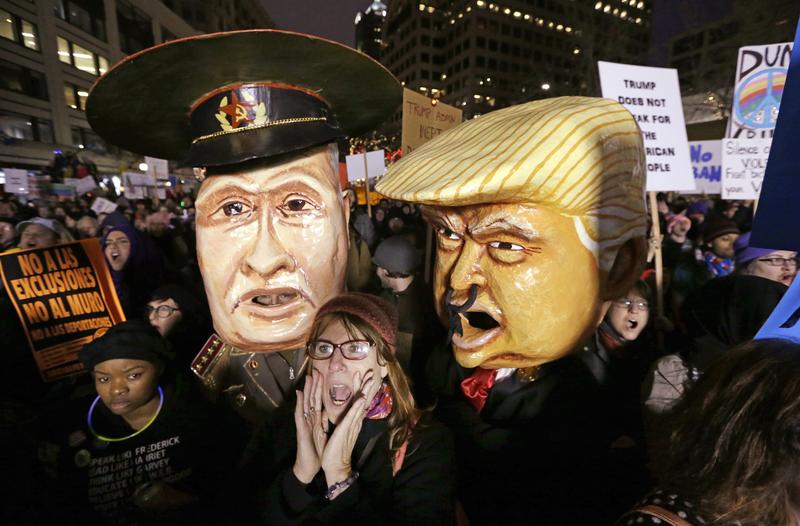 It's President's Week on Indivisible. All week, we've been looking at how the way we feel about our President shapes the way we feel about our country.
On this episode, as Trump critics continue to compare White House tactics and media strategies to those of authoritarian leaders, conservative host Charlie Sykes will speak to listeners who have lived under authoritarian regimes about whether or not those criticisms ring true to them.
Leading the conversation will be Garry Kasparov, former chess champion, Chairman of the Human Rights Foundation, and author of "Winter Is Coming: Why Vladimir Putin and the Enemies of the Free World Must Be Stopped."
"The democratic leader needs the people. The tyrant, and the would-be tyrant, insists that the people need him." --@Kasparov63. Tonite 8 ET

— Charlie Sykes (@SykesCharlie) February 22, 2017
Back in July, before the election even happened, Mr. Kasparov wrote an opinion piece for the Washington Post comparing Trump to Putin:
"Trump's imaginary border wall is the quintessence of strongman rhetoric. The enemy is clear, and the benefits are apparent, while its innumerable impracticalities and drawbacks are more complicated. For Trump, as with Putin, solutions are always clear and simple — when they are given at all. That they are also impossible, or that they go unfulfilled, is irrelevant, because by the time this becomes obvious the strongman already has the power he wanted."
Then, Jeffrey Rosen, President and Chief Executive Officer of the National Constitution Center, a professor at The George Washington University Law School, and a contributing editor at The Atlantic will discuss the history of executive powers in America, as well as the ongoing battles between the White House and the judicial branch of the government.
Here is a selection of tweets from this night's episode: